2023 Vega Digital Awards: Season 2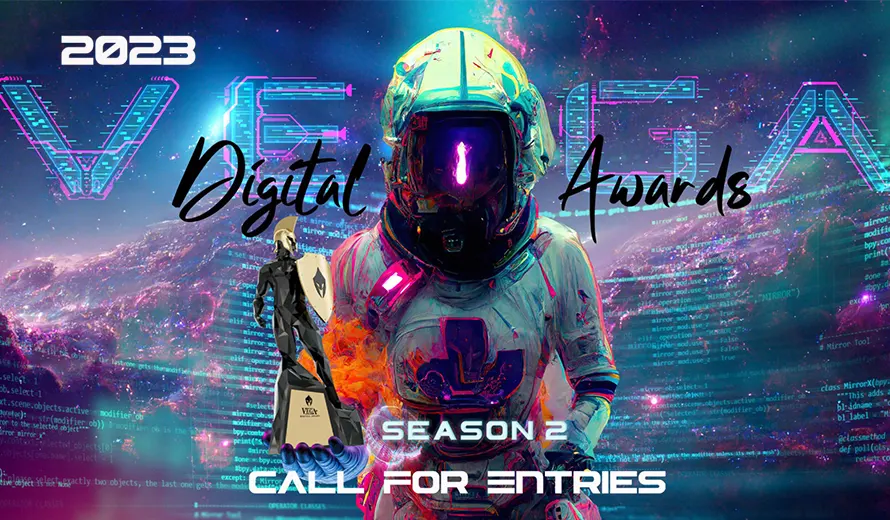 2023 Vega Digital Awards: Season 2 now is over!
The Vega Digital Awards, an international competition poised to honor excellence in the planning & execution of digital communications, has been recently opened for entries in its 2 season for 2023.
About Competition
The 2023 Vega Digital Awards now is calling for entries in its 2 season! The award wishes to recognize and honor the exemplary talents and creative minds of digital content creators worldwide, no matter their affiliation or experience.

Since the competition focuses on excellence, it does not matter whether the submission is from a firm or an individual, a professional or an enthusiast, a veteran or a novice. What matters is the work itself, wherein the details, innovation, creativity, and foresight shine brightest.

The award recognizes and celebrates excellence in Websites, Video, Mobile, Social, Animation, Marketing, and Podcasts, across local and international.

Work submitted must have been created within the last 2 years.

Digital works and projects, which include advertising, design, interactive content, mobile apps, web design/development, and audio/video productions are accepted.

Work can be entered into as many categories as you see fit. There will be an additional fee for each category.

There are THREE (3) levels of achievement in the competition:

➜ PLATINUM (Canopus) : 85-100 points
➜ GOLD (Centauri) : 70-84 points
➜ SILVER (Arcturus) : 50-69 points

The jury panel is composed of highly respected and experienced creatives who have distinguished themselves as the best in their field.

To ensure high standards of high quality, a category may have multiple winners or no winners.
Categories
➜ Apps & Softwares
➜ Audio & Radio
➜ Digital Illustration
➜ Digital Marketing
➜ Email Newsletters
➜ Games
➜ Owned Media
➜ Podcast
➜ Social Media
➜ Video / Online Video
➜ Virtual / Remote Experience
➜ VR & 360 Video
➜ Website & Mobile Sites
Submission requirements
It is recommended that you keep your synopsis to approximately 350 words. The brief should strengthen your entry, as well as providing the jury a better understanding of your project. A written translation or adaptation must accompany non-English entries.

➜ Images:
The submissions should be saved in a flattened JPEG or JPG format. (keep them under 4MB, 1,200px wide is preferable, 300dpi, RGB).

➜ Audio/Video:
Upload video/audio to Vimeo/YouTube/Youku. Paste the URL link into the URL field.


Evaluation Criteria
➜ Content/ Writing
➜ Innovation / Creativity
➜ Visual Design/ Quality of Craft
➜ Impact / Reach / Engagement
➜ Exectution / Technical Exectution
➜ Structure & Nnavigation / Functionality / Interactivity
➜ Overall Experience
Eligibility
The Vega Awards is open to all digital media companies and organizations, regardless of size, from sole proprietors on up – and from everywhere on the globe.
Prize
One professionally designed certificate will commemorate the winning entry. Top tier (Platinum and Gold) Winners will be featured on Vega Awards site's Gallery.
Winners may purchase beautiful Vega Awards statuettes as well.
Platinum and Silver winners will get featured by Vega on social media or our media partner on Muse.World's website.
Entry fees
➜ Early Bird Entry - (Jun 5 - Jun 28, 2023) $95 - Single /$175 - Campaign ➜ Regular Entry - (Jun 29 - Jul 26, 2023) $115 - Single / $185 - Campaign ➜ Final Entry - (Jul 27 - Aug 23, 2023) $125 - Single / $195 - Campaign ➜ Final Extension Entry - (Aug 24 - Sep 20, 2023) $135 - Single / $205 - Campaign Each entrant is charged a flat $30 annual administrative fee.
Tags
Official website