Andreu World International Design Contest 2022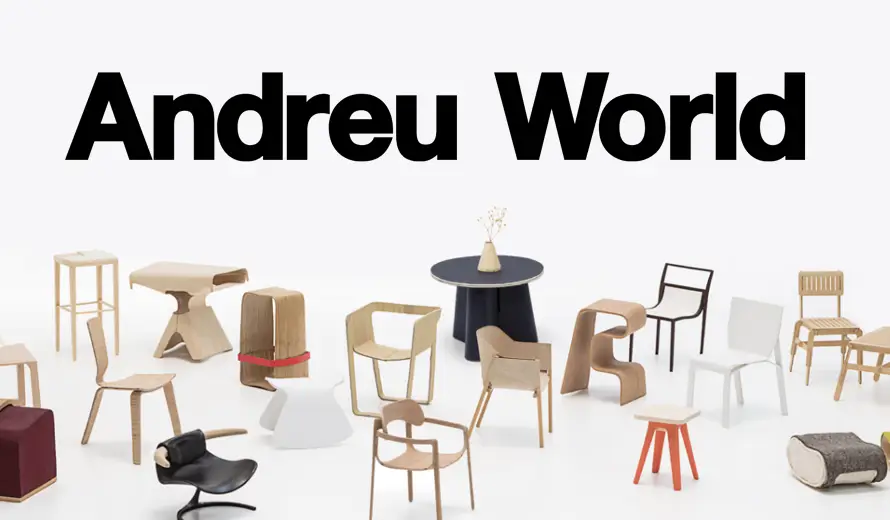 Andreu World International Design Contest 2022 now is over!
The Andreu World International Design Contest 2022, international annual furniture design competition has been recently announced, inviting both design students and professionals to take a part and to submit new sustainable designs for a chair or table that integrates all the specifications outlined by Andreu World, S.A.
About Competition
Andreu World recently has announced its 21st international furniture design competition inviting submissions for 2022 from both students and professionals worldwide.

The Andreu World International Design Contest has become an international showcase to support and promote new promises of design. Open to all ages, students and professionals of design, architecture and creation, as the best formula to enhance the new values and international talent to build and design the future.

To compete, a sustainable seat and/or table design must be presented that meets all the specifications that Andreu World presents in the product briefing, solving its technical and formal problems in the terms indicated for its production in series.

Judged by renowned designers, architects, and other industry professionals, this is the perfect design competition for students or any one in the design industry. This year the submissions will be focused on sustainable seat or table designs to support and promote new promises of design.

The submitted design must be original, that is, it has not been done before.

The models must be physically sent to the Andreu World headquarters along with the rest of the materials included in the project within the planned deadline.

The awards ceremony will be held on December 2022.
Submission requirements
The following material must be submitted by each participant:

➜ A prototype of the proposed piece (scale 1:5).
➜ Technical report of the project as complete as possible. It can include: plans, diagrams, sketches, renders, images of the piece, or video presentation.

A particular consideration will be given to innovative contributions (based on a feasibility study), which help to increase the product quality. The following factors will be analyzed:

➜ Production costs.
➜ Compliance with the intended functions.
➜ Ergonomics.

Designs must be submitted in such a manner as to facilitate their mechanized mass production. All products must be original, i.e., they must not reflect previous designs.

Video Presentation
➜ The presentation of a creative video explaining the project and/or showing the details and model of the design will be evaluated.
➜ The maximum video duration will be 2 minutes and should be created in widescreen format with a minimum resolution of 1080px (1920x1080) and maximum resolution of 2160p (3840x2160).
➜ File size cannot exceed 1 Gb.
➜ Any video file format is allowed.
Eligibility
The competition is open both to design students and to professionals, without age limit.
Prize
The best design for 2022 will be awarded with 4,000 Euro and the second-best, with 2,000 Euro. The jury may also grant honorable mentions, without financial amount, up to a total of four mentions.
Entry fees

There is no entry fee to participate!
Tags
Official website