CineSpace Film Competition 2022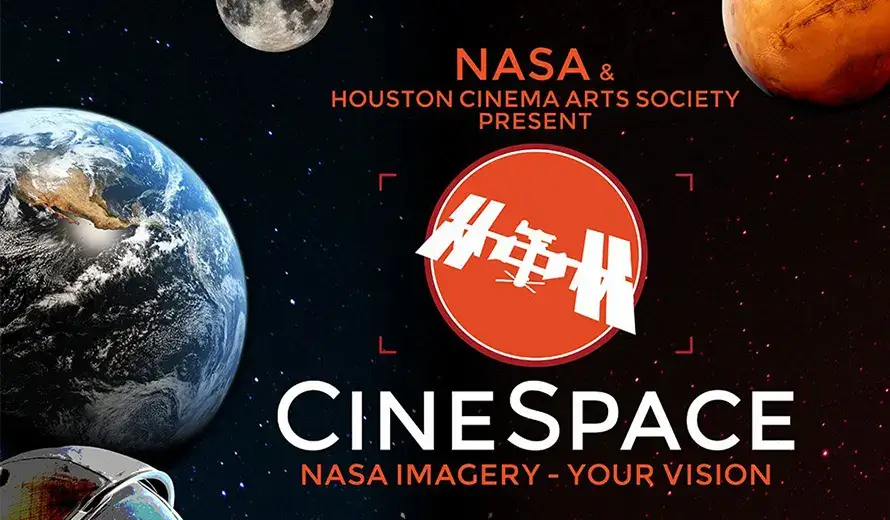 CineSpace Film Competition 2022 now is over!
NASA and the Houston Cinema Arts Society (HCAS) recently has opened submissions for the 2022 CineSpace International Short Film Competition on March 1, kicking off the eighth year of the film competition.
About Competition
CineSpace is a collaboration between NASA and Houston Cinema Arts Society that offers filmmakers around the world a chance to share their works inspired by, and using, actual NASA imagery through "CineSpace", a short film competition.

Films can be of any genre and on any topic. Film entries must be no more than 10 minutes and at least 10% of the film must use NASA archival footage to create unique NASA-inspired film masterpieces.

Films must have been created after January 1, 2020, and must either be in the English language or have English subtitles. If your film was created using a cell phone, it is highly recommended to shoot any video using the landscape or horizontal orientation.

Finalists will be announced alongside the lineup of the 2022 Houston Cinema Arts Festival on October 2022. Winners of this year's competition will be announced and awarded their prizes at the 14th Annual Houston Cinema Arts Festival taking place November 2022.
Finalists and winners may be screened at other film festivals across the country, in schools, libraries, museums, on NASA TV and even onboard the International Space Station.
Eligibility
Open worldwide to any natural persons who are at least 18 years of age at the time of entry. Parents and guardians of filmmakers younger than 18 can submit on their behalf.
Prize
The Grand Prize winner will receive 10,000 USD.
Entry fees

There is no entry fee to participate!
Tags
Official website