Close-up Photographer of the Year (CUPOTY) 2022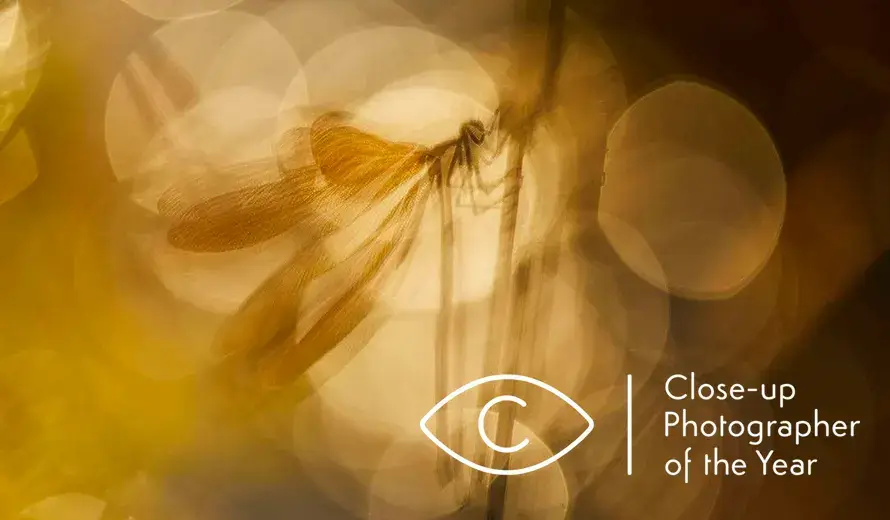 Close-up Photographer of the Year (CUPOTY) 2022 now is over!
The fourth Close-up Photographer of the Year (CUPOTY) 2022 has been recently opened for entries inviting anyone worldwide to participate sending they best close-up, macro and micro photographs.
About Competition
The fourth Close-up Photographer of the Year (CUPOTY) 2022 is now open for entries, open for your best close-up, macro and micro photographs.

Organizer aims to show small flora and fauna in the wider environment and slightly wider details of the landscape around us as well as scaling in to macro, extreme macro and then to the microscopic.

The competition includes the following categories:

➜ Animals - Any animal, apart from insects, belong here including birds, reptiles, amphibians, mammals, arachnids, fish and molluscs that are not entirely submerged underwater
➜ Insects - The category for most insects, including flies, bees, wasps, beetles, and bugs
➜ Butterflies & Dragonflies - A category to celebrate the beauty of butterflies, moths, dragonflies and damselflies in all their life stages
➜ Invertebrate Portrait - The focus should be on the creature itself, rather than behaviour
➜ Underwater - Photographs of any flora, fauna or object that is in fresh or sea water, completely submerged or split-level.
➜ Plants - Plants in all their forms belong here. Flower heads, plants in their habitat, moss, leaves, tree details and seeds are all possible subjects
➜ Fungi - Fungi is the home for mushrooms, toadstools, slime moulds, lichen and algae (including seaweed)
➜ Intimate Landscape - Capture the great outdoors in close-up
➜ Manmade - For images of the things that humans make or conceive of, such as objects, the urban landscape, rust, peeling paint and chemical reactions
➜ Micro - Pictures on any subject captured with a light microscope using any technique, or with a microscope objective attached to a lens

Any image that shows the subject closer and in greater detail than would be seen with the naked eye is counted as a close-up photograph and can be entered in the competition.

Any image that has been taken with a light microscope, or microscope objective on a lens is defined as a micro photograph and can be entered into the Micro category of the competition.

There are 10 adult categories and one for under 18s. You can enter up to 30 pictures across 10 categories and up to 15 images in Young CUPOTY.

Anyone can enter, from any country, using any type of camera, mobile phone or light microscope.

Any creative technique may be used. Black and white, tinted, HDR, square, stitched panoramic, focus stacked and multi-exposed photographs are all acceptable. Diptychs, triptychs and polyptychs will be accepted if they are submitted as a single image.
Submission requirements
Resize a copy of each image so that it is:

➜ Save the image as a JPEG / .jpg file
➜ 1920px or less along the longest edge
➜ at 300dpi
➜ in the sRGB color space
➜ without watermarks, borders or signatures

The Judges will be grateful for any extra information that helps to explain what the photograph is of, as well as where, when and how the photograph was taken. Any post-processing or manipulation should be mentioned here.
Eligibility
This competition is open to anyone, from any country.
Prize
You could win the £2,500 cash prize and trophy, and be crowned Close-up Photographer of the Year 04. The Young CUPOTY winner will be awarded a SIGMA 105mm F2.8 DG DN Macro Art lens, USB dock and trophy.

The best pictures will be showcased in the Top 100 gallery and receive worldwide media attention.
Entry fees
The entry fees for entrants aged 18 or over on 12th June 2022 are as follows:

➜ £10 – 1 image
➜ £20 – Up to 6 images
➜ £30 – Up to 15 images
➜ £40 – Up to 30 images

The entry fee for Young CUPOTY entrants aged 17 or under on 12th June 2022 is:

➜ £5 – Up to 15 images
Tags
Official website