European Fashion Award FASH 2022: 'Re:Create Fashion'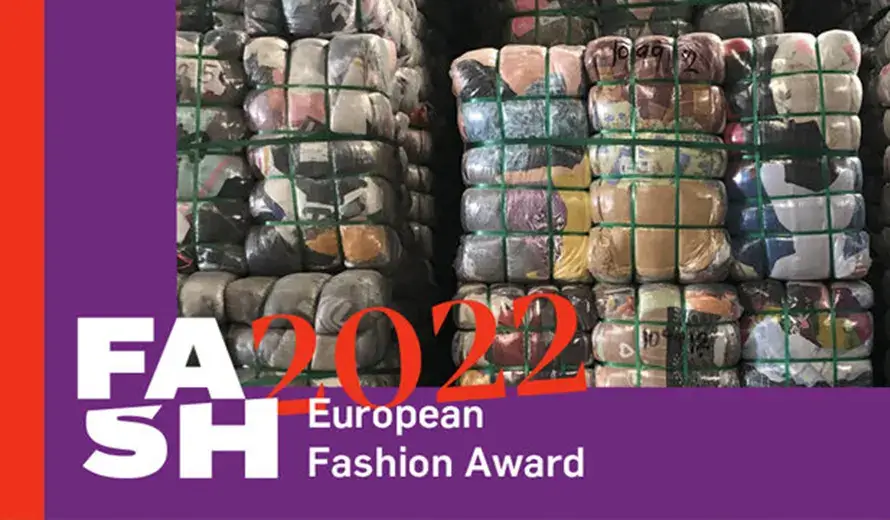 European Fashion Award FASH 2022: 'Re:Create Fashion' now is over!
European Fashion Award FASH 2022, organized by German Fashion Industry Foundation (Munich) is now open for entries and like every year its aim is to promote young designers by introducing them to the world of business and industry.
About Competition
The European Fashion Award FASH 2022, the world's oldest organization for promoting particularly gifted fashion design students from all disciplines, in particular from the fields of fashion and textile is open for entries!

The European Fashion Award FASH is one of the most important international awards for fashion students. It is aimed at exceptionally talented students from all design disciplines – and especially those in the fields of textile and fashion design.
New fashion from old clothes. That, in short, is the task for the European Fashion Award FASH 2022, whose topic is 'Re:Create Fashion'. For the first time, it is not seeking out new fashion designs; instead, the aim is to produce a new creative look out of old garments.
The fashion award seeks to show the potential that lies in valuable pre-owned fashion. Responsible consumption – wearing fashion items for longer – is the most important lever available for the future of fashion. Second-hand fashion, stylishly combined, can come together as a personal and sustainable statement; it is, moreover, often of very high quality. And it can be very fulfilling to find a new treasure that allows a fresh light to shine on an existing wardrobe.

"We see second-hand fashion as a resource for the fashion of tomorrow, offering something for every taste," says Walter J Thomsen, Managing Director of the Soex Group.

Vintage has long been a major source of inspiration for fashion design. "Our aim is to provide the impetus to think creativity in different directions. Following your own creativity, rather than going for the quick kick of the online click, can be so liberating!" says SDBI Director Joachim Schirrmacher. Sustainable, fair fashion and the circular economy have been the subject of intense discussion for decades. Almost all fashion businesses have announced initiatives in these areas. In the media, too, there is a growing suggestion that the majority of the goods on offer consist of socially and environmentally sustainable fashion. In stark contrast to this is the fact that fashion consumption has more than doubled in the last ten years.

The facts are more than disappointing: the turnover of sustainable fashion is less than three percent, and not even one percent of old textiles become new clothes. The European Commission now wants to drive fashion towards sustainability with a comprehensive textile strategy. But despite many research and pilot projects, the circular economy is still a vision. How can we really make a change?

We are convinced: we don't need more clothes, we need to deal with clothes differently. FASH first sought out environmentally and socially responsible fashion in 2008. Awards were given for projects such as upcycling, favorite pieces, cuts that avoid waste or new fabrics made from waste. Since then, the majority of the submitted works have sustainable aspects. SDBI founder Klaus Steilmann had been one of the pioneers of sustainable fashion since 1989.

FASH 2022 goes one step further. The European Fashion Award FASH 2022 is not looking for new fashion designs, but a new fashion statement is to be created exclusively from second-hand clothing. The European Fashion Award FASH 2022 will take place in collaboration with the Soex Group at their premises in Bitterfeld-Wolfen, the largest sorting plant for used textiles in Europe.
Eligibility
Eligible to participate are students of full age (Bachelor, Diploma) and Master/PhD. They must be registered at a European university or fashion school at the time of registration, or graduated after 1 May 2021.
Prize
The competition carries prizes to the value of €5,000.
Entry fees

There is no entry fee to participate!
Tags
Official website