Global Footwear Awards 2022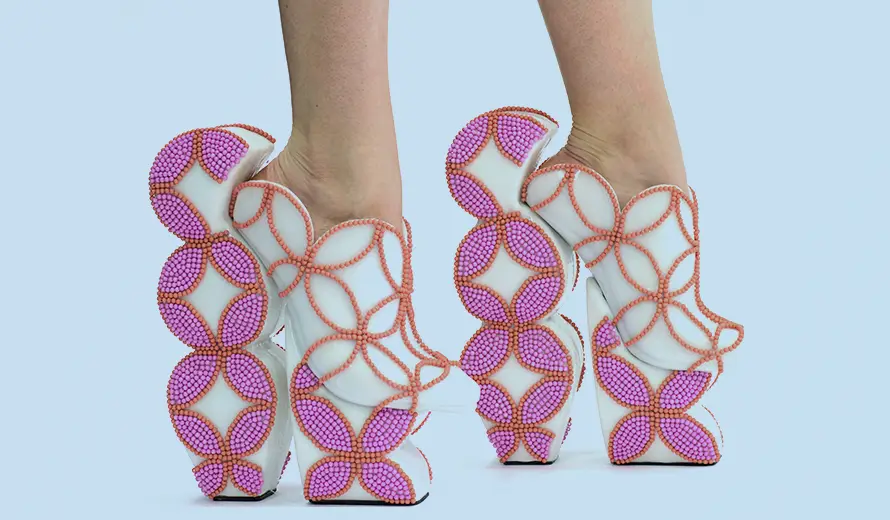 Global Footwear Awards 2022 now is over!
The Global Footwear Awards 2022 recently opened for entries recognizes the efforts of talented footwear designers around the world and celebrates their exceptional creations at a global scale while honoring sustainable practices that will inspire the industry as a whole.
About Competition
The Global Footwear Awards (GFA) is now accepting submissions for its third edition!

Footwear designers from across the globe are invited to showcase their latest designs in a mission to showcase established designers and uncover visionary emerging talents.

The GFA recognizes visionary out-of-the-box thinkers from around the world with an ambition to provide the highest recognition to footwear designers in all footwear divisions, from Fashion to Sports. Entries are evaluated at three different levels: Brands, Independent Designers and students, in order to provide a fair opportunity for each level.

With 24 categories, the Global Footwear Awards honors strategic thinking and innovative solutions from medical footwear, to running and trails, vegan, recycled materials to those having a positive social impact with inspiring collaboration.

The GFA Jury Panel consists of leading professionals across the globe, coming from different disciplines within the footwear industry, including major publications, retailers, institutions, and influencers.
Submission requirements
➜ Up to 10 supporting images can be submitted with each project. An image can be a JPEG (.jpeg, .jpg) or PNG (.png). One image is for the cover photo to identify the entry and the remaining 9 are supporting images of the entry. Images must not exceed 4MB per file and a minimum of 1000 pixels wide.

➜ If your entry has a design specification, you have an option to upload one PDF file in A4 or letter-sized format. The PDF must not exceed 4MB. PDF is only for the jury view.
Eligibility
This competition is open to all 18 and over, internationally.
Prize
Each winner will receive the following:

➜ Winner's Seal to promote your Award online and in print.
➜ Winner's Certificate
➜ Complimentary Invitation to the Awards ceremony.
➜ A permanent online profile on the winners' page

Furthermore, winning participants will be offered unique press and PR exposure to the footwear industry while expanding their network with leading professionals globally through the event. Being associated with a business awards event provides excellent PR opportunities before, during, and after the event.
Entry fees
The early submission discount will end on August 31st and will enable participants to submit their visionary projects with a 20% discount.
Tags
Official website