ISEM Grand Prix for Documentary Photography 2022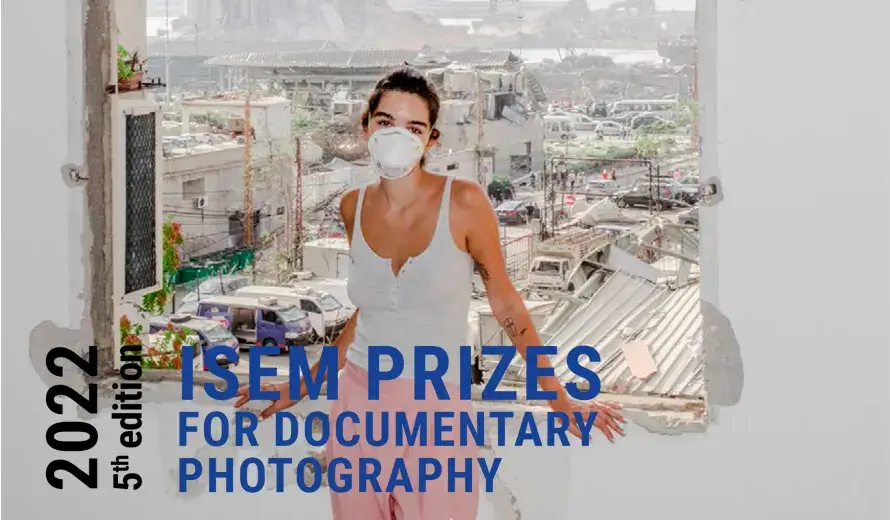 ISEM Grand Prix for Documentary Photography 2022 now is over!
ISEM Grand Prix for Documentary Photography 2022 has been recently opened for entries, intended to help complete a documentary project already in progress, is accepting submission from photographers around the world.
About Competition
CéTàVOIR, ETPA and Mediapart are partnering to support documentary photography through the ISEM Grand Prix for Documentary Photography. This award is open to all photographers to develop and complete documentary work that has already been initiated.

How many talented photographers lack the means to finish a project? How many, after spending several months documenting a subject, stop. Because their subject is more complex than they had thought, because it requires more time than they imagined. Photographers then go on to other things hoping to find a more lucrative story, requiring less of their own funding.

Only one single creative project per participant will be accepted.

The winners application portfolio will be screened during the Grand Prix ceremony on Saturday 28th May 2022 at ImageSingulières in Sète, and published on the Mediapart website in the weeks following presentation of the Grand Prix.

ImageSingulières is the documentary photography event, created in 2009 by CéTàVOIR and directed by Valerie Laquittant and Gilles Favier. An international programme of exhibitions, films and conferences around documentary images is offered free of charge at a dozen sites in Sète. Emerging photographers, new writing or well-known works revisited, nothing is left out as long as there is food for thought about the world, with rigour, curiosity but also conviviality.
Eligibility
The ISEM Grand Prize is open to photographers around the world.
Prize
The winner will receive a grant of 8,000 euros from CéTàVOIR, ETPA and Mediapart, to be able to complete their project. The winner will be invited to the Grand Prix ceremony in Sète. CéTàVOIR will cover travel expenses from mainland France and accommodation (2 nights in a hotel).

The winner will receive support to develop their project from the CéTàVOIR-ImageSingulières team.

The second prize, ISEM Young Photographer Prize is for those under 26 years of age residing in France. With an endowment of 2000 EUR, it is also to support a work in progress and will be published on Mediapart. The winner may also attend a 3rd year Masterclass at the ETPA.
Entry fees

There is no entry fee to participate!
Tags
Official website