Kokuyo Design Award 2024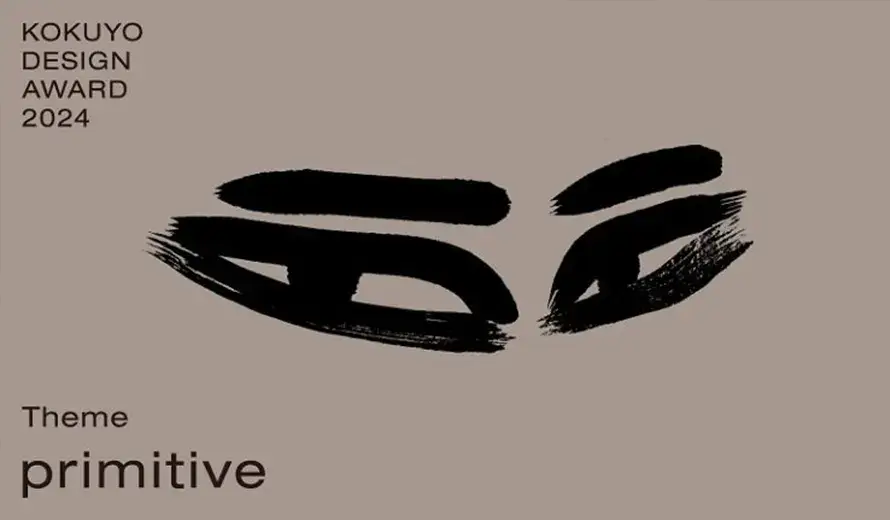 Kokuyo Design Award 2024 is now open for entries!
Kokuyo Design Award 2024: Kokuyo Design Award 2024, international product design competition organised by KOKUYO aiming to gather and commercialize designs from a wide range of users in the general public that are excellent from the perspective of those using them.
About Competition
The Kokuyo Design Award Kokuyo 2024 now is opened for entries accepting registration and submissions internationally!

The Kokuyo Design Award, organised by KOKUYO Group is an international product design competition that's all about imagining and creating the future together. It gathers proposals from all around the world, and turns outstanding entries into commercial products.

This time, the organizers are calling for works based on the theme "Primitive."

The word is usually used to describe something close to nature and in its "original state," or something "basic" before it is refined. This time, however, the organizer wants to see entries that interpret it as "redefining the essence of something" and present a product design that will replace that essence for years to come.

Any stationery, furniture or tool used in working, learning and living scenes is eligible for entry. Submissions must be the original work of the entrant and must have not been made public (in Japan or overseas) before or concurrent to this contest. Multiple submissions are allowed.

Submissions will be evaluated based on these evaluation points:

➜ The idea's clarity
➜ The idea highlights social issues
➜ The design's potential to become a product
Eligibility
This competition is open worldwide to any corporations, organizations, individuals and group (up to two individuals for group entries).
Prize
The best entry will be awarded with a Grand Prix of 2,000,000 Japanese Yen. Three Merit awards of 500,000 Japanese Yen each will also be announced and special prizes may as well be awarded.
Entry fees

There is no entry fee to participate!
Tags
Official website
Official Website