Luxembourg Art Prize 2022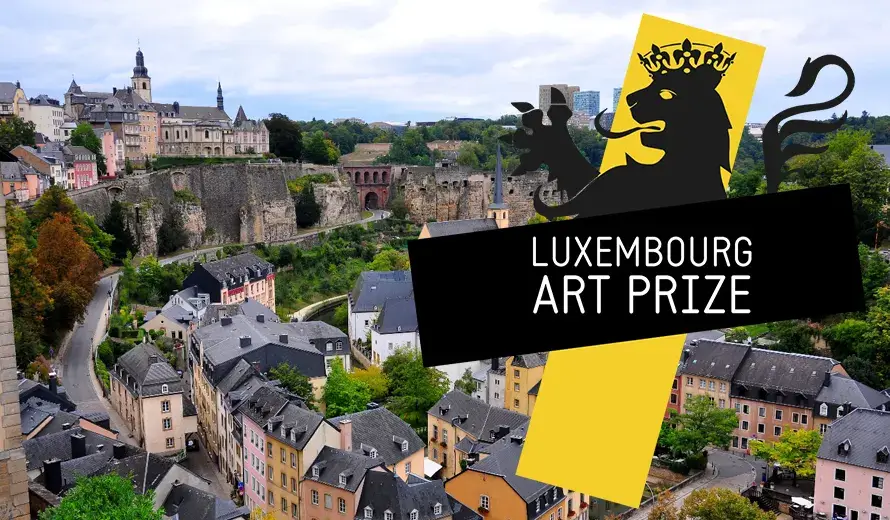 Luxembourg Art Prize 2022 now is over!
The Luxembourg Art Prize, an annual international competition for artist organized by Pinacotheque Asbl, has been recently opened for entries in its 2022 edition and like every year aims to reveal and promote talented artists who have yet to establish a profile on the contemporary international scene.
About Competition
The Luxembourg Art Prize 2022 now is calling for entries!

This is an annual international artistic prize organized by the Pinacothèque, a private museum in the Grand-Duchy of Luxembourg. Every year the Prize aims to discover talents, amateur or professional, regardless of age and nationality.

Since it was created in 2015, the Luxembourg Art Prize aims to launch or boost the careers of artists at the international level by giving them a sound reference to add to their curriculum vitae.

The Prize is aimed at artists working in one or more of the following media: drawing, printing, installation, painting, photography, sculpture, mixed media, decorative art (textiles and material, glass, wood, metal, ceramics, mosaic, paper or other techniques).

Artists can register for one, two, or three groups, as long as they respect the registration deadlines for each group. Group 1 closes on March 31, Group 2 closes on June 30, and Group 3 closes on September 30. For each group, candidates will have until September 30 to complete their application.

Each year, 24 finalists are selected by the museum and 3 laureates are designated by an independent jury.
Eligibility
The Luxembourg Art Prize 2022 is open to any artist, amateur or professional, with no limits on age, nationality or place of residence.
Prize
The 1st place winner will receive 50,000 EUR, the 2nd place winner will receive 20,000 EUR and the 3rd place winner will receive 10,000 EUR.
Entry fees
Entry fee is 55 Euros.
Tags
Official website