Malamegi Lab Art Prize 2023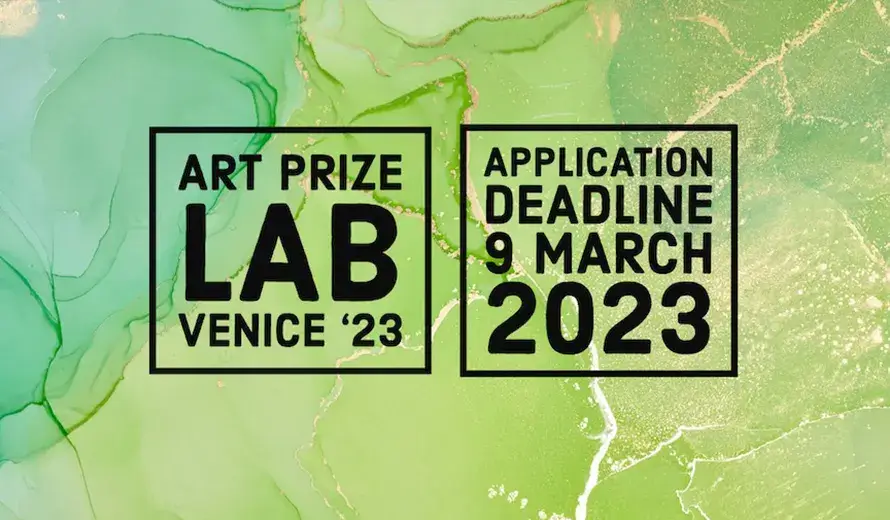 Malamegi Lab Art Prize 2023 now is over!
The Malamegi Lab Art Prize 2023 has been recently opened for entries, calling for submissions from all kind of artists, professional or amateur, graphic designers, painters, photographers from all over the world.
About Competition
The Malamegi Lab Art Prize 2023 is a call for submissions recently announced for entries, open to all kind of artists.

The contest is aimed at promoting the artists participating in it, giving them the opportunity to become involved effectively in the market of art and decoration. The artists are free to interpret personally the competition through their own sensitivity. The theme is free.

The following types of works are admitted: Painting, Sculpture, Photography, Mixed media, Digital, Video, Graphics, Net art, other (all visual works that can be reproduced through a picture are allowed).

This is a great opportunity for the artists, which can win a cash prize, have the opportunity to exhibit their artworks and much more. Malamegi Lab will acquire one among 12 final artworks. This artwork will become part of the Malamegi Lab's private collection.

Malamegi art exhibition will be held May 13-27, 2023 at Imagoars in Venice, Italy.
Submission requirements
There are no size or material limits on works. Each work must be presented by a picture and a description. In case of works composed of several elements, the single image presented should group all the elements.
Evaluation Criteria
The award will be given based on the quality and originality of the work on display.
The winner will be announced on 24 March 2023.
Eligibility
The contest is addressed to professional and amateur artists, graphic designers, painters, photographers, etc.. from all over the world.
Prize
The 12 artists will be selected for the final exhibition and the 3 artists among them, to which will be assigned:

➜ artwork acquisition award
➜ a cash prize of 1,000 Euros
➜ a monographic book prize

will be selected by unquestionable judgment of Malamegi Lab's staff together with the artistic and commercial department of the Malamegi company.
Entry fees
Entry fee starts from €45 for 1 artwork submited. If you sumit more artworks you will have an discount.
Tags
Official website