2022 MUSE Creative Awards: Season 2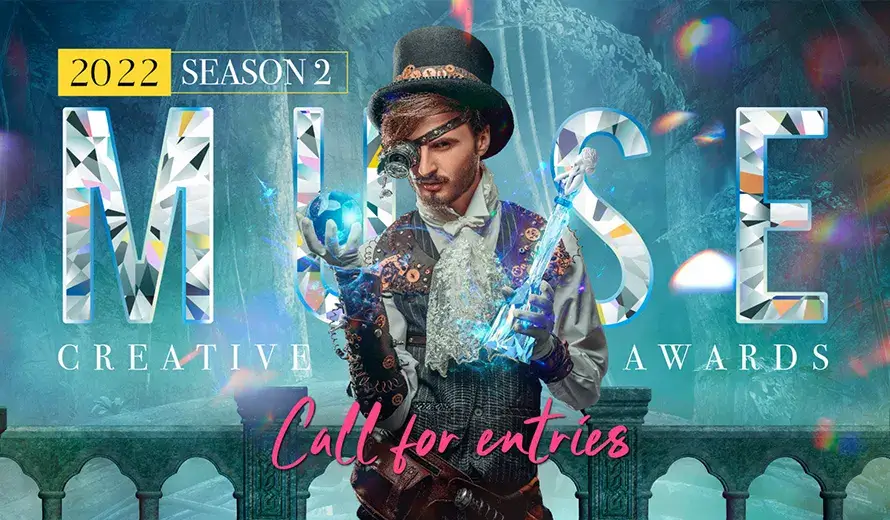 2022 MUSE Creative Awards: Season 2 now is over!
The second season of the MUSE Creative Awards for 2022, an international competition for designers and creative professionals who inspire others to greater heights with their concepts, ideas or designs, has been recenty announced for entries.
About Competition
The MUSE Creative Awards is a part of the MUSE Awards Program, which was created by the International Awards Associate (IAA) in 2015. IAA's inception was based on a mission to honor, promote and encourage creativity by providing a new standard of excellence for evaluating media design production and distribution.

MUSE Creative Awards is an international competition for creative professionals who inspire others to greater heights with their concepts, ideas or designs, these creatives light a fire in others to strive further, thus becoming a muse. The MUSE Creative Awards honors creatives who rise above change, and instead dictate what is to be. Judges are senior-level, experienced in their field/industry, including creative and art directors from international agencies, architects, fashion designers, interior designers, product designers, educators, or business owners. Judges are selected based on experience, credibility and availability.
Categories
➜ Advertising
➜ Corporate Identity
➜ Outdoor Advertising
➜ Marketing & Promotional
➜ Publication
➜ Experiential & Immersive
➜ Integrated Marketing
➜ Strategic Program
➜ Content Marketing
➜ Website, Video, Mobile App, Audio
➜ Social Media
➜ Student Submission
➜ Corporate Social Responsibility
➜ Event
Submission requirements
Entry Brief:
➜ It is recommended that you keep your synopsis to approximately 350 words. We suggest you utilize this section of your entry to elaborate on the piece as well as the creativity and originality of your idea. The brief should strengthen your entry, as well as providing the jury a better understanding of your project. A written translation or adaptation must accompany non-English entries.

Image Submission:
➜ The submissions should be saved in a flattened JPEG or JPG format. (keep them under 4MB, 1,200px wide is preferable, 300dpi, RGB). Audio/Video File:
➜ Entries with audio/video can be uploaded to Vimeo/YouTube/Youku and must be submitted with a direct URL that will take judges directly to the work. If it is password-protected, you must provide a username and password for judging purposes. Web Videos entered are judged solely on the content provided. Upload a PDF brief if explanation is required before evaluation of the work.

Entries must have been produced after January 1, 2020 (a two-year window).
Evaluation Criteria
➜ Creativity / Concept / Idea
➜ Content / Brief / Objective / Planning / Execution
➜ Visual / Design
➜ Innovation / Functionality / Effectiveness
➜ Overall Impression / Wow! Factor / Memorable
All winners will be announced on 13 October 2022.
Eligibility
The MUSE Creative Awards accepts entries from agencies, graphic design companies, web and digital entities, production companies, and freelancers. Oganizer welcomes submissions from all over the world.
Prize
There are THREE (3) levels of achievement in the competition: Platinum MUSE, Gold MUSE and Silver MUSE.

➜ One professionally designed certificate commemorating the winning entry, which includes entry title, entering company/winners' name and category. Decal will be affixed indicating the level of win.
➜ Top tier (Platinum and Gold) winners will be featured on MUSE Design Awards site's Gallery, where professionals can view your work.
➜ Professionally designed logos for use on websites, in email signatures, etc.
➜ Platinum and Gold winners will get featured by MUSE on social media or their media partner on Muse.World's website.
Tags
Official website