Nautical Micro Museum Young Architects Competition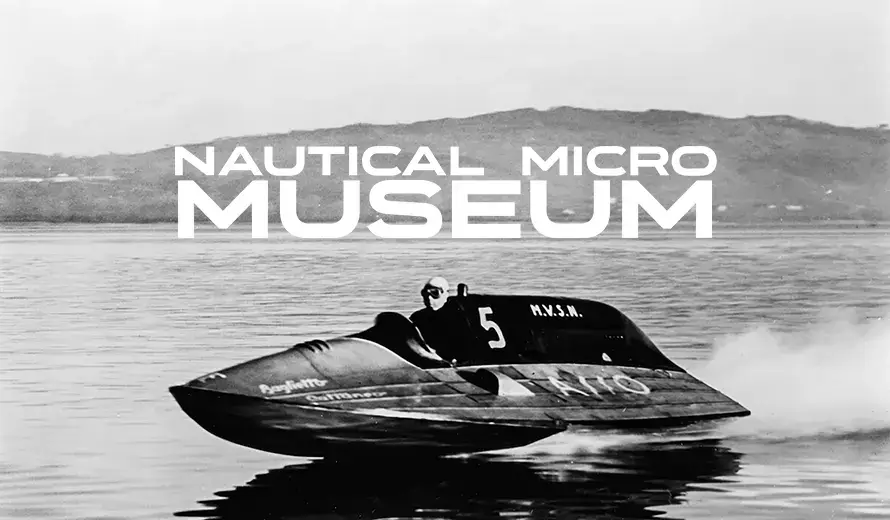 Nautical Micro Museum Young Architects Competition now is over!
Young Architects Competitions recently has announced its Nautical Micro Museum, international competition in collaboration with Baglietto, inviting creatives worldwide to design an itinerant naval museum for the brand.
About Competition
Young Architects Competitions recently has announced its Nautical Micro Museum in collaboration with Baglietto, inviting creatives to design an itinerant naval museum for the brand.

Baglietto is one of the oldest and most glorious shipyards in the world. It boasts a rich historical heritage that is the result of more than a century and a half of shipbuilding. Registers, photographs, drawings, patents, and extremely fascinating models at different scales are just some of the numerous types of artifacts the one can find in Baglietto's archive. For years, they have been considered a simple corollary of production.

However, as time passed, such archives have been acquiring a renewed value. Each element is now a real collector item. The care of handmade drawings, the grain of vintage photographs, the mastery of representations, the uniqueness of now abandoned modelling techniques make the archive of Baglietto a collection of objects that are as inimitable, iconic, and precious as the ships they were created for. It is an archive unique in the world.

The same archive the current Baglietto wants to honor. Company archives are an incommensurable heritage that only a few made in Italy excellences can boast. In the wake of the latest trends enhancing them, Baglietto decided to launch a vast display and musealization project of its own history. The first step of such process is creating a travelling micro-museum to describe the nearly 170-year-old history of Baglietto, its origins in 1854, its evolution, its iconic models, and its current production. What does organizer is looking for?

Through the installation of 4 containers (one 12-meter container and two 6-meters containers), Baglietto aims to create a versatile and brilliant temporary exhibition. Through the display of photographs, drawings and models, they shall recount Baglietto's past and present. Such containers can be joined/considered as the elements of a single design or designed separately according to hosting locations' space requirements.

Containers can be joined/divided/overlapping, displayed together or separately also according to the destination and the reference public. The system shall be as simple as possible so that it can be installed in any context with the lowest number of operations.

The container composition proposed by architects, projects shall also include a vertical overlapping layout of the 4 elements consistent with the exhibition spaces at Baglietto's shipyard. Architects shall design the vertical connections necessary for such layout as an accessory element easy to be assembled and disassembled.

Such containers can certainly include any layout both inside the containers (hosting he best exhibition route according to architects' sensitivity) and outside them. They shall be iconic elements or attractions to arouse the curiosity of visitors both in private and public contexts.

The scenario to present the micro-museum shall be at total discretion of architects (they can set the installation in Tokyo, New York, Rome, Paris or any other city in the world). Architects shall prefigure possible scenarios where to set an object designed to reach different contexts and the widest possible public both in outdoor and indoor spaces. The only restriction is the choice of locations which size can host from 1 to 4 containers.

Jury of the competition will gathers outstanding international personalities like Melodie Leung (Zaha Hadid Architects), Lars Almgren (Dorte Mandrup), James Whitaker, Francesco Paszkowski, Ryohei Koike (BIG Bjarke Ingels Group), and many others.
Submission requirements
➜ 1 x A1 board (841 x 594mm) in .pdf format, maximum size 10 mb, horizontal or vertical layout, to be uploaded on the personal login area. This layout must contain:

- design concept / conceptual idea;
- graphic framework aimed to illustrate the project (e.g. plans, facades, cross-sections) – the choice of what to display and at which scale is up to the competitor's choice;
- 3D views (e.g. renderings, model pictures, hand sketches);

➜ 1 x A3 album (420mm x 297mm), .pdf format (maximum size 10 MB), horizontal layout, maximum 7 pages (boards) long, to be uploaded on the personal login area. The A3 album must contain:

- one general plan on a 1:200 scale;
- significative plans on 1:50 scale;
- at least one significative cross-section on 1:50 scale;

➜ 1 cover .jpeg or .png format 1920x1080 pixel size. It should be a relevant image showing the project that will become its avatar icon.
The results will be announced on 17 giugno 2022.
Eligibility
This competition is open to all creatives worldwide.
Prize
There will be a total amount of 15,000 Euros in prize money for the awarded proposals. The team ranking first will receive a cash prize of € 8,000 and its project will be realized.
Entry fees
Entry fee during the Early Bird deadline (until 20 marzo 2022) is 65 €/ team. After that period ends the amount of fee will increase.
Tags
Official website