Non Architecture Competition: "META-CITY"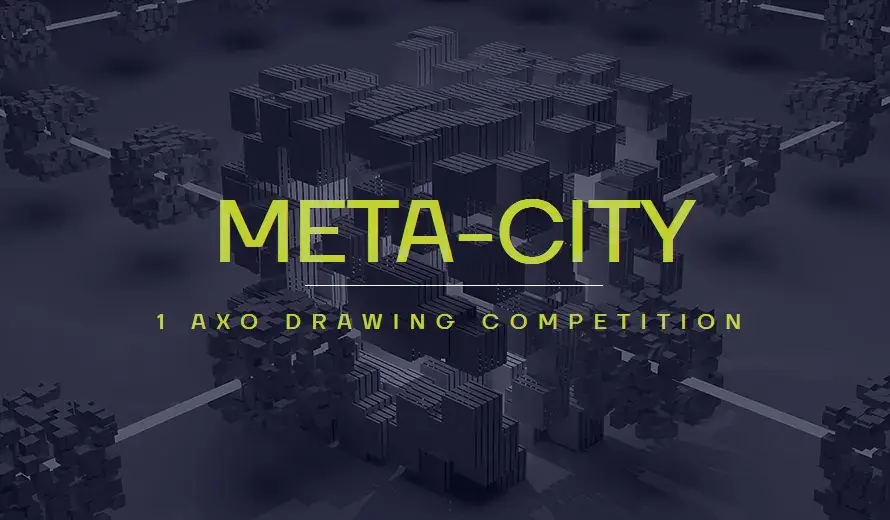 Non Architecture Competition: "META-CITY" now is over!
Non Architecture (NonA) recently has announced its international architecture design competition this time titled 'META-CITY', asking participants to design a visionary concept for an urban block that responds to the requirements of the metaverse environment.
About Competition
Non Architecture (NonA) recently has announced its international design competition this time titled "Meta City".

The "Meta City" is a design competition developed to explore the creative potential of architectural design through one of the most iconic architectural drawings: the axonometric projection.
This competition is an opportunity to experiment with how an axonometric can communicate a project today. What kind of design choices can better respond to the issues raised in the brief and how can one drawing communicate the concept in the most effective way? Participants have only one axonometric projection to answer those questions.

Participants of this competition are asked to create a visionary concept for an urban block in the Metaverse. This time organizer challenge designers to reinterpretate and design what could be a city in the virtual world, by taking advantage of the absence of real-life rules or restrictions such as gravity, structural stability, climatic issues, or physical laws. On the other hand, new rules will apply.
Designers should forseee which those rules will be and how to play with them. Designers are free to explore in a critical way the different interpretations of such topics, from practical approaches to more dystopian/utopian scenarios.

Participants has absolute freedom of interpretation, technique and level of abstraction. Even the concept of axonometric itself can be questioned in order to craft the most expressive way to represent the design.
Submission requirements
➜ Participants must download the axonometric TEMPLATE, and design their proposal within the limits of the designated area. Outside the designated area, the image must be transparent.
The urban block should be contained in an area not bigger than 100m x 100m x 50m. The submitted image must be in PNG.
Evaluation Criteria
The core values of the competitions are: / Effective communication of the design qualities through the drawing / Originality of the design / Relevance to the building function addressed by the competition
The winners will be announced between 1 – 15 November , 2022.
Eligibility
Non Architecture Competitions are open to all human beings, from every age and cultural background, working in groups or individually. Teams can be formed by a maximum number of 4 people.
Prize
The first prize winners will receive 1.000 euros, publication in the Non Architecture Competitions book and website, reviews in digital magazines and several architecture blogs. There will be also 6 HONORABLE MENTIONS, up to 36 prizes for finalists, the SPECIAL PRIZE, EDITORIAL PICK and NONAVERSE WINNER.

The organization might establish additional special prizes and awards during the competition development and in the evaluation phase.
Entry fees
Entry fee is 40€ during the Special registration period (1 – 30 June 2022). After that period ends the amount of entry fee will increase.
Tags
Official website