Sassi Modular Furniture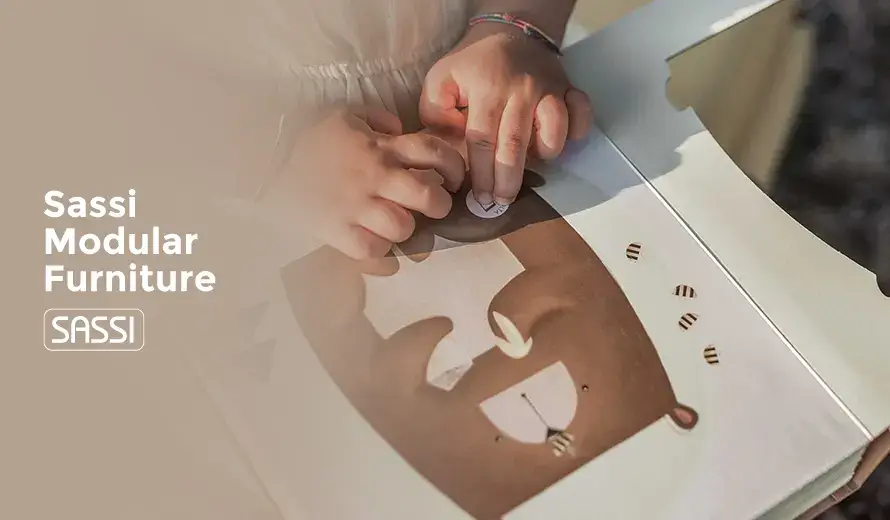 Sassi Modular Furniture now is over!
Sassi Modular Furniture is the new product design contest organized by Sassi Editore and released on desall.com, inviting you to design the concept of a modular furniture system dedicated to shops and other shared spaces.
About Competition
New product design contest has been recently released on desall.com and organized by Sassi Editore inviting you to design the concept of a modular furniture system dedicated to shops and other shared spaces, which offers the possibility of composing areas with a display, play and educational function.

Sassi Editore is looking for a concept for a modular furniture system capable of adapting to different contexts of use such as shops, shopping centers and other shared spaces. The system will feature display areas dedicated to Sassi's books and activity books. These areas will be available to children and parents with the aim of encouraging moments of reading, interacting, socializing, playing and learning. Each element of the system must reflect the values of sustainability, ethics, quality and excellence in design that have always inspired Sassi Editore in consolidating itself as an iconic brand. The modular furniture system will therefore have to position itself as a distinctive and iconic product within the sector of reference.

The modular furniture system should be designed with multiple functions in mind. While all of the different functions may be applicable within larger contexts of use – up to the furnishing of an entire monobrand store – it will be necessary to select only a few for smaller areas. Here are some examples:

➜ Book displaying/consulting areas (always included in the system)
➜ Reading area (single user)
➜ Reading area (multiple users)
➜ Play area (tables)
➜ Play area (mat)
➜ Educational area
➜ Purchasing area
➜ Workshop area
➜ Interactive/customizable area
➜ etc…

The requested system should be minimal and eco-friendly in style; it is important not to neglect the emotional aspects that the furnishing system must communicate. The shapes must be simple and modern with details that reference the natural world.
Submission requirements
➜ Upload a detailed description of your proposal as well as high quality images to present your projects in the best possible way. The images in the gallery (maximum 5) must have a proportion of 4:3. Allowed file formats: .jpg, .gif o .png; colors: RGB; max individual file size: 1MB. You are invited to upload a .zip folder with 3D files and the high resolution version of the uploaded images. Maximum .zip file size: 100MB.
Evaluation Criteria
➜ Innovation 5/5
➜ Functionality 5/5
➜ Aesthetic 5/5
➜ Technical feasibility 3/5
➜ Consistency with the brand 3/5
Winner will be announced approximately by the end of July 2022.
Eligibility
Participation is open to designers and creative talents of any nationality aged 18 years or older.
Prize
The winner will receive €3000 in the cash prize.

For the duration of the option right, the Sponsor offers an extra chance to all participants setting a fee of €2000 for the purchase of the license for the economical exploitation of the projects not-acknowledged as the winning proposals.
Tags
Official website