Silent Manga Audition Contest 2024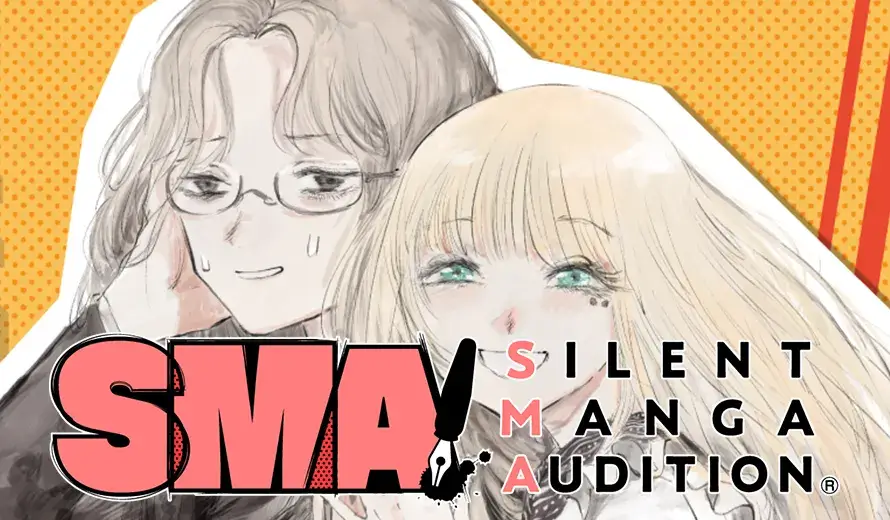 Silent Manga Audition Contest 2024 is now open for entries!
Silent Manga Audition Contest 2024: The Silent Manga Audition Contest 2024 hosted by manga Japanese publisher Coamix Inc. has been recently opened for entries inviting all manga creators to submit they best works this time on the themed "Memorable Smile".
About Competition
The Silent Manga Audition is an international manga competition hosted by manga Japanese publisher COAMIX Inc.. Open to anyone worldwide, this contest invites you to submit a story told entirely through illustration, without the use of dialogue. It serves as a canvas for creators to express intricate emotions, intricate narratives, and captivating moments through the medium of illustrations.

The theme of the 2024 edition is "Memorable Smile.".

Entrants are invited to craft their tales using a palette of emotions reflected in smiles—happy, amused, sad, confused, embarrassed, threatening, and beyond. There are no limitations to what you can draw, as long as it's an original creation that perfectly captures the theme. Study the theme and create an entertaining and easy to understand manga.

You can submit 5 – 17 pages in reading order from the right to left, monochrome only.

The legendary SMA judges will evaluate your artistic skills, your ability to build drama with an effective climatic twist, and your paneling/directorial skills.

The Silent Manga Audition not only opens doors for established manga creators but also extends its welcoming hand to emerging talents, both domestically and internationally. This competition serves as an opportunity for individuals to shine regardless of their linguistic backgrounds, showcasing the universal language of visuals.

With the judging criteria centered around emotions, originality, and composition, participants are encouraged to embark on a creative exploration that transcends cultural boundaries and resonates with a diverse global audience. Beyond its competitive aspect, the event fosters a sense of camaraderie among creators, allowing them to engage in the art of storytelling through a lens that reverberates with the essence of humanity itself.
Evaluation Criteria
The works will be judged mainly on "the creator's ability to direct an effective narrative through an entertaining story". As a creator, your story should be able to ignite your reader's imagination!

The Audition Judges assess each entry for… "its message and how it makes the reader feel within a short, limited number of pages".
Eligibility
This competition is open to anyone worldwide.
Prize
➜ Grand Prix: 500,000 YEN
➜ Grand Prix Runner-Up: 300,000 YEN
➜ Excellence Award: 100,000 YEN
➜ Excellence Runner-Up: 30,000 YEN
➜ Honourable Mention: 10,000 YEN

Special prizes include merchandise for selected entrants. All entrants receive professional editorial feedback and a free 3-month trial of Clip Studio Paint EX.
Entry fees

There is no entry fee to participate!
Tags
Official website
Official Website