35th International Illustration Contest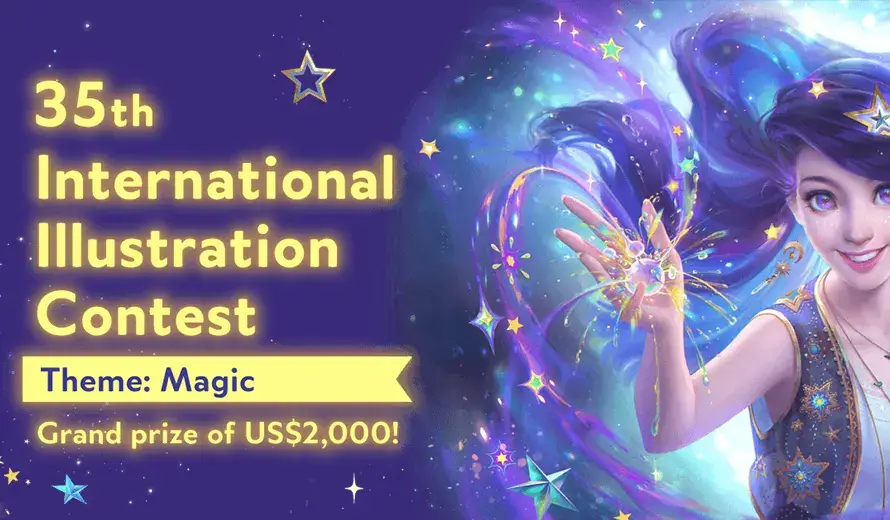 35th International Illustration Contest now is over!
The Japanese company Celsys, recently has opened its 35th International Illustration Contest, inviting submissions from around the world for illustrations on the theme of "Magic", inviting all artists worldwide to participate.
About Competition
The 35th International Illustration Contest, organised by the Celsys, now is calling for entries!

This contest aims to support creators around the world and encourage more artists to create illustration.

Each participant may submit one or more illustrations on the theme: 'Magic'.

Enter your original illustration based on the contest theme via Twitter, Instagram, or Facebook.

Contestants are also invited to submit timelapse videos recording their creative process for a chance at winning a Timelapse Award.
Submission requirements
➜ Both digital and traditional artwork entries are permitted.
➜ Submissions may be created with any software/app. For those who do not own any digital software, users can try creating their submission with Clip Studio Paint's free trial, which allows up to 6 months free use.
Clip Studio Paint is compatible with Windows, macOS, iPad, iPhone, Galaxy, Android and Chromebook devices, so contestants can even create illustrations on their smartphones or tablets. Contestants using the Windows, macOS, and iPad versions who have already used up their Clip Studio Paint free trials can reactivate their free trial period with a special promotional offer available now to draw and submit their entries.
➜ Submited works need to be up to 5 MB in .png or .jpg format.
➜ You can submit illustrations of any size, but it is recommended A4 size entries at 300dpi (2480 x 3508 pixels). You can also submit smartphone-size images of 854 x 480 pixels.

Contestants must post their entries on Twitter, Facebook, or Instagram with the #cspcontest35 hashtag within the submission period.
Eligibility
The competition is open to illustrators from around the world.
Prize
The grand prize for the contest is US$2,000 and a three-year license for illustration and comic app Clip Studio Paint EX. The runner up prize is US$500 and a three-year license for Clip Studio Paint EX. There will also be a Timelapse Award with 10 winners selected by lottery to encourage artists of all levels to participate.
Entry fees

There is no entry fee to participate!
Tags
Official website