The 44th Annual Telly Awards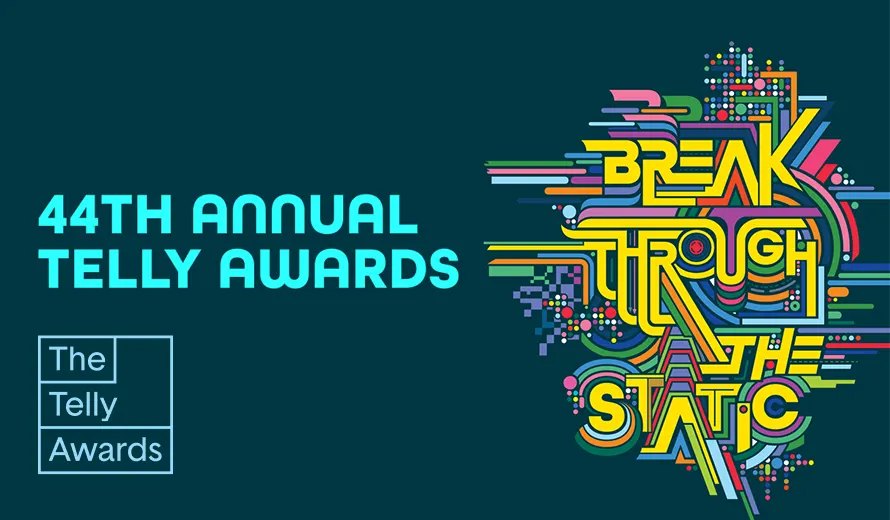 The 44th Annual Telly Awards now is over!
The Telly Awards Launches 44th Call for Entries by Celebrating the Opportunity for Creativity to Be Bold, Different, and Stand Out with the Theme, "Break Through the Static".
About Competition
The 44th annual Telly Awards, the premier award honoring video and television content across all screens, has been recently announced for entries.

The Telly Awards, the world's largest award honoring excellence in video and television across all screens, is embracing the idea of standing out above the rest across the creative landscape by launching its 44th annual call for entries with a simple, yet profound call-to-action: "Break Through the Static.". Regarding the meaning behind the new campaign slogan, The Telly Awards Executive Director Sabrina Dridje explains, "This year's theme signifies the industry's evolution by highlighting the great work emerging from the adoption of new skills, tools, and workflows, as well as new ways of thinking. While this has certainly led to exciting developments, it's also created challenges in distinguishing oneself amidst the surge of output. With this year's Telly Awards, we want to celebrate creatives who do things their own way and stand out — not blend in." Expanding on its mission to highlight and honor the efforts of video and television creators who amplify important social issues within the community, The Telly Awards is rolling out more relevant categories including Corporate Social Responsibility and Pro Bono.
The Telly Awards is also recognizing those who have flourished in the ever-changing environment of virtual production by unveiling even more specific Craft categories such as Virtual Art Direction, Use of Motion Capture, and Digital Environments. Documentary and Animation categories will be broken into Long Form, Short Form, and Series to recognize the different approaches these formats require.

This year Telly Awards introduces new judges from Marvel Studios and Sony Music.
Submission requirements
➜ You can submit work produced between January 1, 2021 and the entry deadline.

➜ The work must be either in the English Language or Subtitled into the English Language to be eligible.

➜ The preferred format for media files is .mP4. However, it's also accepted .mov.

➜ Organizer suggests to enter a 5 to 10 minute clip that is representative of the entire piece, or you may enter a full program/film or video.

➜ File size is limited to 300MB.

➜ Campaign entries (max. of 3 pieces per campaign) should be grouped on a single URL.

NOTE! Commercials or programs entered must not have appeared on the national feed of one of the five major TV networks (NBC, ABC, CBS, FOX, or CW). However, spots appearing on a local network affiliate are eligible.
The winners will be announced on May 2023.
Eligibility
The >STRONG>44th annual Telly Awards>/STRONG> is open to all worldwide.
Prize
Gold, Silver and Bronze Winners will be awarded.
Entry fees
Early Entry Fee (until December 9th 2022) entry fees are $165 for Single Entries and $255 for Campaign / Series Entries.
Tags
Official website