TITAN World Innovation Awards 2023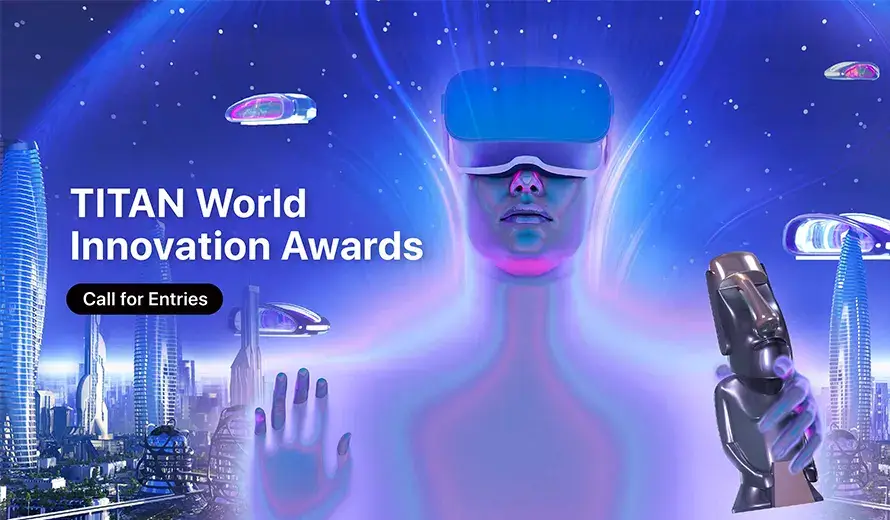 TITAN World Innovation Awards 2023 now is over!
The TITAN World Innovation Awards has been recently opend for entries honoring and celebrating outstanding innovations, while recognize organizations, teams and individuals that proffer extraordinary ideas that change means of experiencing life.
About Competition
The TITAN World Innovation Awards is established to recognize and promote organizations, as well as individuals which continuously make genuine investments across innovations, in efforts that shape the future of the world.

Organiser welcomes SMEs, international organizations, individuals and all parties who demonstrate innovations in the fields of Business Solutions, Products & Services, Projects, Technological Achievements and Organizational Excellence to play a major role in our communities and be globally recognized for your ingenious ideas.

The World Innovation Awards is comprised of highly respected honorable leaders, extraordinary professionals of the business industry, and exalted entrepreneurs, where their professionalism and credibility in their respective fields ensure an impartial and just evaluation process.
Categories
The London Photography Awards categories consist of Innovation in Business Solutions, Innovation in Products & Services, Innovation in Projects, Innovation in Technological Achievements and Innovation in Organizational Excellence.
Submission requirements
➜ Images should be saved in a flattened JPEG or JPG format. (keep them under 4MB, 1,200px wide is preferable, 300dpi, RGB).

➜ Entries with audio / video must be submitted with a direct URL that will take judges directly to the work. If it is password-protected, you must provide a username and password for judging purposes. Web Videos entered are judged solely on the content provided. Upload a PDF brief if explanation is required before evaluation of the work.

➜ It is recommended for each written descriptions to be kept at approximately 350 words or less. Do utilize this section to elaborate on the piece as well as providing the jury with a better understanding of your subject. A written translation or adaptation must accompany non-English entries.
Evaluation Criteria
Innovative Categories Criteria

➜ Uniqueness and Innovation
➜ Overall Effectiveness
➜ Impact Towards the Industry
➜ Flexibility and Dynamism
➜ Practicality of Ideas / Concepts

Organization Excellence Category

➜ Organizational Contribution
➜ Level of Investment in Innovation
➜ Performance
➜ Overall Potential
➜ Novelty of Ideas / Concepts
All winners will be announced on July 5, 2023 via the TITAN World Innovation Awards official page.
Eligibility
The awards program is open to organizations, SMEs, teams, individuals and all parties involved in business, product, service and technology innovations, across all major industries.
Prize
One complimentary statuette will be given for all category winners of the year.
Entry fees
Regular Entry begins from $305 for all entries. If a project is submitted in more than one category, an additional submission fee for each category is required. Each new entrant is charged a $30 annual administrative fee.
Tags
Official website