2021 AZ Awards for Design Excellence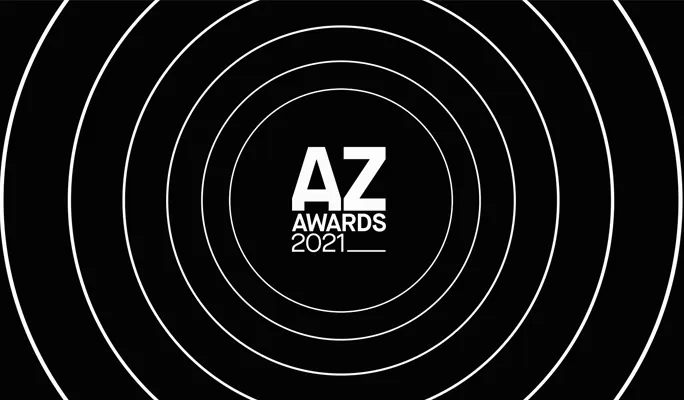 2021 AZ Awards for Design Excellence now is over!
AZ Awards 2021, annual internatioanl competition now is accepting entries in its 11th edition and like very year focused on contemporary architecture and design invites all architects, designers, manufacturers and students of design-related disciplines to partecipate.
About Competition
The AZURE Magazine announces the 11th edition of its AZ Awards for Design Excellence, striving to once again recognize the most innovative, inspiring and exceptional work in the design and architecture community.

Recognizing excellence and innovation, the AZ Awards showcases the best architecture, landscape architecture and interior design projects as well as products, concepts and student work from around the world.

The AZ Awards is a unique opportunity for architects, landscape architects, designers, students, clients and manufacturers, to receive the international exposure and acknowledgement that their exceptional work deserves.
Categories
➜ Design
➜ Architecture
➜ Landscape Architecture
➜ Urban Design
➜ Experiential Graphic Design
➜ Interiors
➜ Concepts
➜ A+ Award for Student Work
Evaluation Criteria
➜ Aesthetics: Is the design contemporary, visually and intellectually stimulating? Does it provoke curiosity, have the capacity to uplift spirits or simply delight?
➜ Function: How well does it serve its intended use? Does it effectively resolve problems?
➜ Creativity: Does it incorporate a unique approach, use a new medium or materials? Is it technologically innovative, forward-looking?
➜ Social and Environmental Responsibility: Does it make respectful use of materials and resources? Does it possess a long life span? Does it contain recycled materials and/or can it be recycled? Does it provide a social benefit?
All of the finalists will be announced in April, 2021. The Winners will be announced at the 2021 AZ Awards Gala on June 2021.
Eligibility
Architects, landscape architects, product designers, interior designers, students and manufacturers from around the world are invited to register and prepare their submissions for 2021.
Prize
➜ The AZ Awards trophy – a unique one-of-a-kind trophy re-imagined each year by a prominent designer, and produced in limited editions exclusively for the AZ Awards winners
➜ Recognition of their achievements in print, online and at the AZ Awards Gala in Toronto
➜ Winner's name and project viewed by thousands of AZURE readers and their networks
➜ International exposure through our media partners
➜ A complimentary press kit distribution on v2com newswire
➜ Student winner receives a $5000 cash prize
Entry fees
Entry fee starts from $35 for Student Work and for all other categories $150 per submission for the first two submissions, $130 for each following submission, during the Early-bird period (31 January 2021). After that period ends the amount of the entry fee will increase.
Tags
Official website