32nd Fashion ZAKKA Design Competition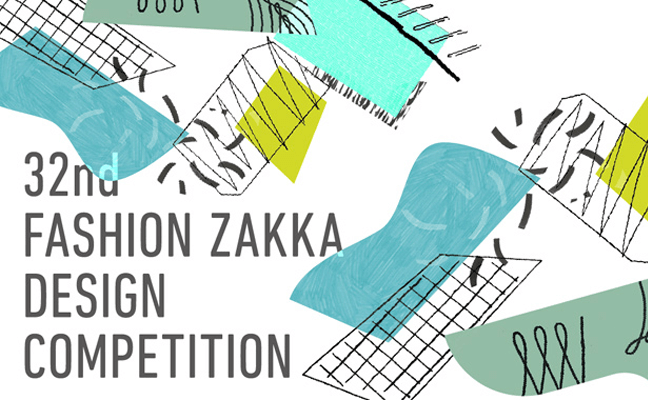 32nd Fashion ZAKKA Design Competition now is over!
The 32th Fashion ZAKKA Design Competition has been recently announced by Taito city government, dedicate to collect designs for fashion items invites anyone who is interested in ZAKKA (fashion items) design, either professional or amateur to participate.
About Competition
Taito city has announced the 32nd Fashion ZAKKA Design Competition and is looking for your leather and fabric fashion item designs.

The city of Taito, Japan includes well known touristic area such as Ueno and Asakusa, however it is also a renowned production area of fashion items. In fact, many of the fashion items for famous brands such as shoes, bags, wallets, belts or hats are produced in manufacturers in Taito. Submitted designs should be new and previously unpublished, has not been made into product or received any awards and should be able to be made into product. Both men's and women's designs are acceptable.

Every year, the prominent guest judges who are on the front line of the industry and fashion goods manufacturers review over 3,000 entries and select outstanding design illustrations.

The copyrights of the awarded designs in the competition is transferred to Taito Fashion Fair Committee, which may put them in production.
Categories
Genuine Leather Division:
➜ Genuine Leather Division
➜ Shoes
➜ Bags
➜ Belts & Suspenders
➜ Small Leather Items
➜ Leather Innovation
➜ Fabric Division

Fabric Division:
➜ Hats
Submission requirements
➜ Upload your design/designs in PDF format, colored. Both CG's and photos are accepted.
➜ Details on colors, materials are requisite. Attach additional text for details. ➜ Screening of entries will be proceeded on item basis rather than brand basis. Multiple entries are required if you wish to apply plural design works. A single entry per design is the requirement.
Evaluation Criteria
➜ Concept of the design, sophisticated artistry, functions/feature of the item are clearly communicated.
➜ Creativity and originality
➜ Finished good of the design is practical for use and meets daily needs.
Eligibility
Anyone who is interested in ZAKKA (fashion items) design, either professional or amateur, is eligible to participate.
Prize
The competition will result in awarding 25 different prizes and more than ¥600,000 (Japanese Yen) in prize money. The Grand Prize is ¥200,000. The winning designs will be produced by craftspeople in Taito.
Entry fees

There is no entry fee to participate!
Tags
Official website