43rd Annual Telly Awards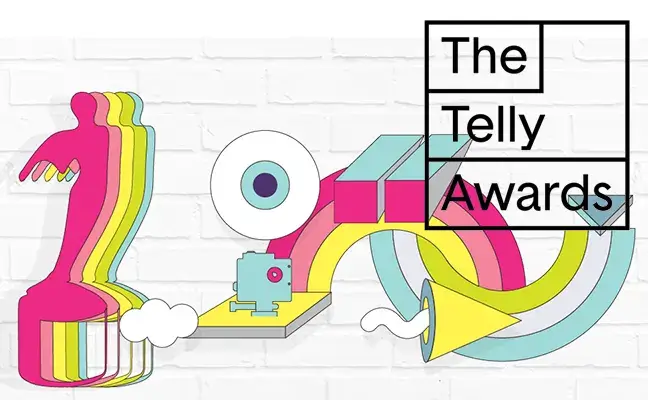 43rd Annual Telly Awards now is over!
The Telly Awards is pleasant to announce its 43rd Annual Telly Awards, call for entries that every year honors excellence in video and television across all screens inviting all around the globe to participate.
About Competition
The 43rd annual Telly Awards, call for entries recently organized by Telly Awards continus commitment to honor work from all screens, from documentaries to branded content, television shows to digital series.

The Telly Awards honors work across Branded Content, People's Telly, Commercials & Marketing, Immersive & Mixed Reality, Non-Broadcast, Series/Shows/Segments and Social Video.

The theme for this year, A New POV, celebrates the refreshed workflows that companies are using, and new perspectives they have to create diverse and important stories.

To spotlight the new ways video is being created and to celebrate this year's theme, organizer has introduced new honors for Hybrid Events, Sustainability, Workplace Culture and more.

The Telly Awards are judged by members of the Telly Awards Judging Council, a group of over 200+ working industry who have previously won the Telly Awards highest accolade and as such, have demonstrable expertise in the categories they review.
Submission requirements
➜ You can submit work produced between January 1, 2020 and the entry deadline.
➜ The work must be either in the English Language or Subtitled into the English Language to be eligible.
➜ The preferred format for media files is .mP4. However, it's also accepted .mov.
➜ Organizer suggests to enter a 5 to 10 minute clip that is representative of the entire piece, or you may enter a full program/film or video.
➜ File size is limited to 300MB.
➜ Campaign entries (max. of 3 pieces per campaign) should be grouped on a single URL.

NOTE! Commercials or programs entered must not have appeared on the national feed of one of the five major TV networks (NBC, ABC, CBS, FOX, or CW). However, spots appearing on a local network affiliate are eligible.
The winners will be announced on May 2022.
Eligibility
The >STRONG>43rd annual Telly Awards>/STRONG> is open to all worldwide.
Prize
Gold, Silver and Bronze Winners will be awarded.
Entry fees
Early Deadline (until December 10th 2021) entry fees are $155 for Single Entries and $245 for Campaign / Series Entries.
Tags
Official website