Agorà Design Contest 2021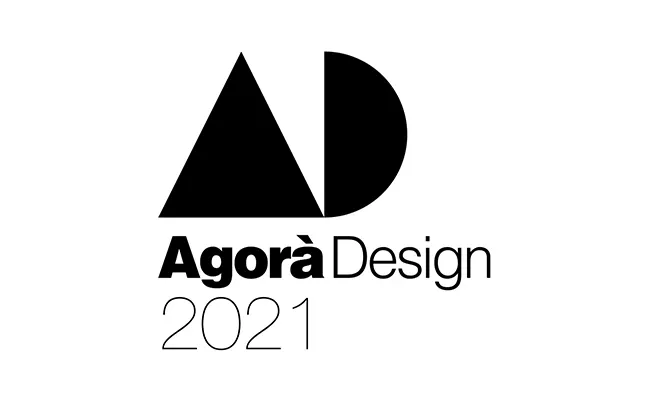 Agorà Design Contest 2021 now is over!
Agorà Design Contest 2021, biennial event dedicated to the culture of architecture and design has been recenty announced for entries with aim to promote and represent potential for the production sector and to bring out the resources and intelligence present in the national and international territory.
About Competition
Agorà Design Contest 2021, a competition/event dedicate to the culture of the architectural and design project, now is calling for entries!

Agorà Design aims to contribute to the development of the production sector by providing operators with new design alternatives, starting with their processing techniques, in order to develop competitive product lines that are in step with the demands of the reference markets.

What is required?

Participants are asked to propose new and original projects, characterised by functionality and environmental sustainability, which describe particular ways of using and innovative applications of materials.

"The Moment of Design - Romantic Visions and Narratives of the Deep Connection between Designer and Design". This will be the main theme of Agora Design 2021.

How is an idea born? What is its path? How do rationality and emotion coexist? What relationship does the designer have with his idea?

Participants are invited to enrich their biography with elements and suggestions that can describe the creative journey that generates the finished idea, revealing the "behind the scenes".

LIVING SECTION - participants will have to create a prototype - independently or in collaboration with companies in the sector - respecting the shapes and dimensions of the competing project. In addition, a special mention will be given to projects that stand out for their ability to reuse olive wood.

GARDEN SECTION - is divided into:

➜ TEXTILE STRUCTURES (covers, tensile structures, marquees, dehors, gazebos, etc.)
➜ OUTDOOR FURNITURE

This year Agorà Design event will be held from 30th September - 3rd October, 2021 in Martano, Italy. Agorà Design is a biennial event dedicated to the culture of architecture and design. Since 1996, the event has been held in Martano, in the heart of Grecìa Salentina. Thanks to the event, the village becomes a meeting place for a nomadic community of designers, creative talent, students, artisans and entrepreneurs from all over Italy, as well as a space for the free circulation of ideas on cultural and social issues relating to architecture. Dialogue and encounters between different generations and cultures are the soul of Agorà Design. A breeding ground for international talent, the days of the event give young people the opportunity to compare themselves with the big names in contemporary architecture present at each edition. In addition to cultural insights, the aim of Agorà Design is to bring creative people and companies together. It does so through a competition open to designers and craftsmen that offers cash prizes and rewards, giving professionals the chance to transform an idea into a prototype that will be distributed worldwide, thanks to the support of Sprech, the event's main partner.
Eligibility
The arden section is open to all italian and international architects, engineers, designers, creative people, young professionals and students of all ages and backgrounds.>br>>br> The living section is open to all italian and international students and professionals.
Prize
PROFESSIONAL CATEGORY (Living section)

➜ First prize €2,000
➜ Second prize € 1,000
➜ Third prize € 500

STUDENT CATEGORY (Living section)

➜ First prize € 1,000

Garden section

➜ First prize €3,000
➜ Second prize € 2,000
➜ Third prize € 1,000

Independent of the prizes awarded by the Jury, at the end of the event, the partner companies will analyse the most interesting projects from a design and technical point of view to assess their production and commercial potential. Projects meeting these requirements may be selected for subsequent exhibition at events or fairs and possible commercialization.
Entry fees

There is no entry fee to participate!
Tags
Official website