Art For Planet Earth Design Competition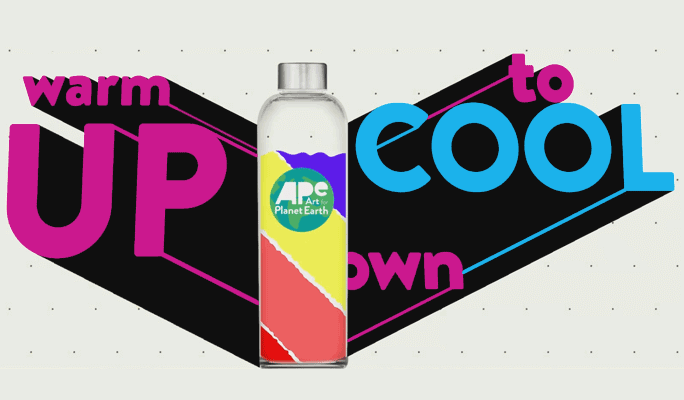 Art For Planet Earth Design Competition now is over!
Art for Planet Earth, biannual design competition, is a project dedicated to the change, a vision for a better future.
About Competition
Art for Planet Earth (APE) is a biannual design competition with change at its heart. It is about stimulating a shift in the mindset of creatives to encourage responsible thinking. And allowing you to contribute your creativity toward change.

We are in a time where critical change is essential, and now you can make that change through your creativity. For this debut edition, organiser gives you a reusable glass bottle as a canvas to unleash your thoughts about global warming, climate change and our responsibility for the world. A design from the heart to motivate others in this critical age.

They are looking for positive, inspirational, thought-provoking and creative bottle packaging designs related to global warming and climate change. To stimulate your vision and ingenuity, organiser will regularly post inspirational news and stories related to this topic on the official website.

Submission guidelines:

➜ You can submit a maximum of 3 bottle designs.

➜ Each artwork must be 2000 x 1640px, RGB colour mode, PNG file format (recommended for transparency), and a maximum 3MB file size. Use up to four colours.

The winners will be required to send the print-ready files of their designs. These materials should be 205 x 168mm in size; prepared for pad printing with up to four direct colours; in vector EPS or AI format.

All submitted works will be judged by the international jury, and all will appear in a 3D mock-up that will be visible on the Gallery and open for public voting. There is also a further possibility to gain recognition: Each design gets a chance to be the Audience Choice via public voting.

Evolutation criteria:

➜ Originality
➜ Emotional impact
➜ On-shelf visibility
➜ Aesthetics
➜ Compliance with the brief
➜ Technical feasibility

Winners will be announced 31 August 2020.

Entry fees:

Entry fee is 15 GBP per submitted artwork.
Eligibility
Art for Planet Earth (APE) is open to everyone worldwide over 18 years of age.
Tags
Official website