Bormioli Pharma Dispenser Design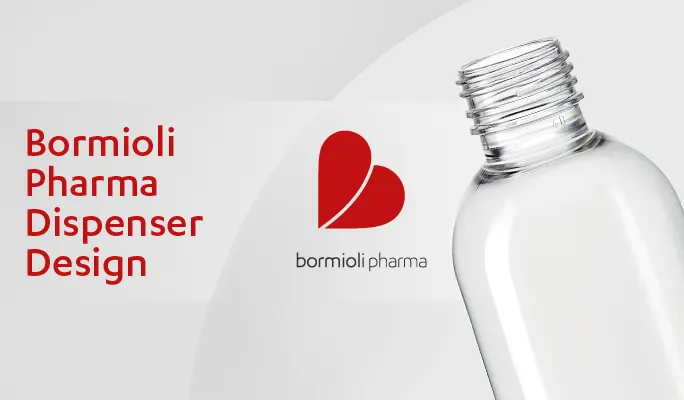 Bormioli Pharma Dispenser Design now is over!
Bormioli Pharma and Desall recently has announced new product design contest, inviting designers and creative talents to design a tablet dispenser capable of releasing medication in a controlled manner according to prescribed dose.
About Competition
Bormioli Pharma is looking for a new product capable of containing and dispensing oral drugs, particularly tablets and micro-tablets, in a controlled manner.

In the medical field, there are different types of prescription that require accurate dosage of the drug, but at the same time need to be flexible according to the needs of the patient, i.e. modulating the amount of tablets according to age, weight and other variables.
The focus of the product will therefore be to improve patient adherence by maximising the match between the doctor's prescription and the drug actually taken by the patient.

Plastic injection moulding is the main approved production technology for the dispenser. All areas coming into contact with the drug shall be made of plastic materials. Matt finishes are preferred, allowing for grip and easy handling of the dispenser.

The aesthetics of the product shall be minimal and modern, using curved and soft shapes, and excluding sharp and angular shapes.
Other sectors besides medicine, such as aerospace, can also be used as inspiration for the style. The product shall communicate and ensure reliability, robustness, trust, safety and ease of use.
Evaluation Criteria
➜ Functionality/Usability 5/5
➜ Degree of innovation 5/5
➜ Aesthetics 4/5
➜ Technical feasibility 4/5
➜ Compliance with brand 3/5
Eligibility
This competition is open to designers and creative talents of any nationality aged 18 years or older.
Prize
The winner will receive €5000.

For the duration of the option right, the Sponsor offers an extra chance to all participants setting a fee of Euro 2500 for the purchase of the license for the economical exploitation of the projects not-acknowledged as the winning proposals.
Entry fees

There is no entry fee to participate!
Tags
Official website