Brightness Illustration Award 2020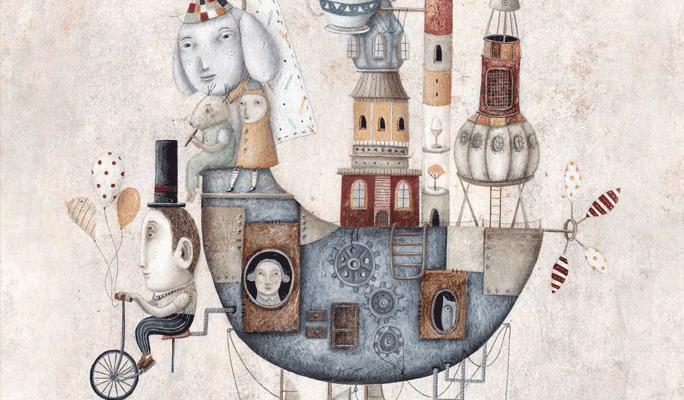 Brightness Illustration Award 2020 now is over!
The 2nd edition of the Brightness Illustration Award 2020, organised by Brightness Magazine has been recently opened for entries inviting both amateur and professional artists to participate.
About Competition
The Brightness Magazine, an international digital illustration magazine, recently has annouced the 2nd edition of its Brightness Illustration Award 2020, open to both amateur and professional artists internationally.

Our aim at Brightness Magazine is to promote your art, and not to own it. You will continue to own all rights to your work. We are simply looking for you to grant us the rights to feature your art and promote you as an artist. Think of this as an exciting collaboration with other artists and a great way of creating a global cooperative movement in the illustration industry. Categories are:

❶ Books
❷ Children's Books
❸ Editorial
❹ Experimental

Submission quidelines:

➜ Submited artworks need to be saved in JPG, RGB color.

➜ Artwork must be single or multiple works of original art derived from an original concept created by the entrant. The design can be a pre-ex-isting piece of art (i.e. created by the participant before the announcement of this competition).

➜ If your work was released in another language, please provide us with an English translation.

➜ The artwork is not incorporated as part of any contract, agreement or commission with any gallery, studio, institution or person, entered into by the participant, that restricts their ability to comply with the licenses, terms and conditions of the competition.

The works will be judged by four leading artists, art directors and designers from across the globe.

Shortlisted artworks will be announced on October 20, 2020.

There is no entry fee to participate!
Eligibility
Brightness encourages entries from all 2D and 3D artists regardless of their experience and education received in art, as well as their residence. This is an international competition and everyone is encouraged to participate.
Entry fees

There is no entry fee to participate!
Tags
Official website