European Product Design Award 2021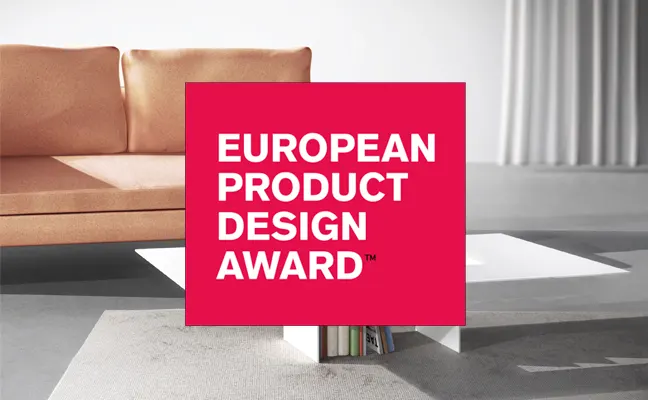 European Product Design Award 2021 now is over!
European Product Design Award 2021 has been recently opened for entries, seeking for the best product designs, concepts, and prototypes invites all design teams, studios, individual designers and students around the world to partecipate.
About Competition
The European Product Design Award (EPDA) 2021, one of the most comprehensive product design competitions, uniting creativity and innovation is now open for submissions to product designers from all parts of the world.

The European Product Design Award was created to recognize the efforts of talented international product designers who aim to improve our daily lives with their practical, well-thought-out creations. Organiser rewards the strategic thinking and imagination which goes into making a great product.

Entries can be submitted as conceptual designs, in progress, or as completed projects. The only restriction is that entries or completed projects must be no more than 5 years old.

Winners are chosen based on a single project – not for a body of work.
Categories
➜ Catering Products
➜ Children's Products
➜ Design for Society
➜ Education
➜ Event Supplies
➜ Flora and Fauna
➜ Home Interior Products
➜ Illumination
➜ Life Science Design
➜ Lifestyle and Travel
➜ Material Design
➜ Media and Home Electronic
➜ Office Equipment
➜ Outdoor and Exercise Equipment
➜ Packaging Design
➜ Sustainable Living/Environmental Preservation
➜ Toys
➜ Transportation
➜ Other Product Designs


Submission requirements
➜ The entry description is one of the most essential parts of your submission, so make your description engaging and interesting; keep it succinct, but still give organiser much information as possible; share the original idea for the design, the creative trigger, how it contributes to society or local communities, etc.

➜ You can upload up to 10 images with each entry. Select some images that give an overall view of the product design, and others which are close-up shots. Please keep in mind that in case you have a winning submission, the cover image (the first image you upload) will be displayed on the website Winners Gallery and in the Annual EPDA Book, so it should be the image which best represents your entry overall.
Evaluation Criteria
➜ Innovation — does the product provide something new to the market or supplement/improve an existing product?
➜ Aesthetics — form, shape, color, texture, finishing, material used, etc.
➜ Functionality — ease of use, safety, maintenance, etc.
➜ Ergonomics — the product's interaction with the user
➜ Durability — the quality and longevity of the design
➜ Impact — the benefit delivered to the user and/or society by the product
➜ Utility — does the product meet the intended purpose and needs of the user?
➜ Ecological compatibility — potential environmental and/or ecological impact
➜ Reality of production — how realistic is it, technically and economically, to develop and market this product large-scale?
➜ Emotional quotient — in addition to fulfilling its practical purpose, does the product create a sense of enjoyment, satisfaction?
Eligibility
The EDPA competition is open to anyone aged 18+ residing anywhere in the world. Submissions can be made as a Professional or as a Student.
Prize
ePDA winners receive significant, international publicity and exposure.

The European Product Design Awards annual yearbook is featuring in-depth coverage of the winners and a complete listing of all honourees, and it is distributed to an international audience of design and business executives.
Entry fees
➜ Professional $200 - same Product in additional categories at 50% discount
➜ Student $100 - same Product in additional categories at 50% discount

You can get 10% Early Bird discount until the 8th of November 2020.
Tags
Official website