Huawei NEXT-IMAGE Awards 2021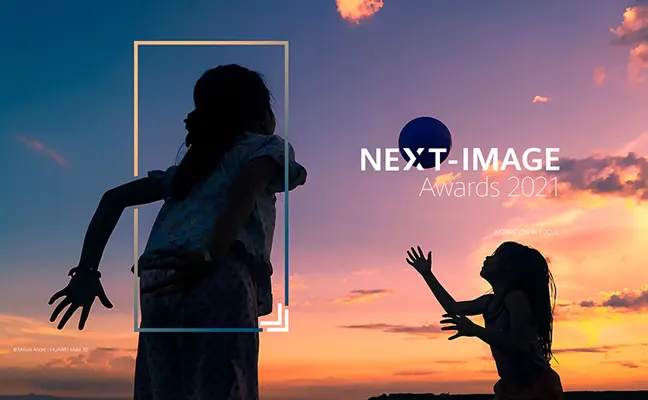 Huawei NEXT-IMAGE Awards 2021 now is over!
The NEXT-IMAGE Awards, organised by Huawei, is an competition and open invitation to all Huawei smartphone owners to create and share your most uplifting and joyous images and short films.
About Competition
Huawei has announced the launch of its annual smartphone photo competition, the NEXT-IMAGE Awards for 2021.

Huawei's NEXT-IMAGE Awards is the world's largest smartphone photography competition, with over 2 million entries since the competition began in 2017. With an easy entry mechanic and over 70 chances to win, amateur smartphone photographers and visual storytellers across the world are set to light up the competition for a fifth consecutive year.

The theme of this year's NEXT-IMAGE Awards is "Better Together".

Huawei users around the world can submit their photographic and video masterpieces for the chance to win one of 70 amazing prizes, including the new HUAWEI P50 and cash prizes up to $10,000.

Organiser is encouraging entrants to explore different perspectives, formats and light conditions. Insisting that users discover the diversity and beauty of life, the NEXT-IMAGE Awards 2021 has 10 distinct categories to keep things interesting. Perfectly matched with Huawei's strengths in smartphone photography, the categories encourage users to make the most of their devices' innovative features while telling original, compelling stories through photos and videos.

➜ Portrait
➜ Monochrome
➜ Colour
➜ Snapshot
➜ Night
➜ Telephoto
➜ Super Wide Angle
➜ Super Macro
➜ Story Creator
➜ Storyteller

This year's NEXT-IMAGE Awards will be judged by a team of photography experts, from a diverse range of backgrounds and countries around the world. Canadian extreme sports photographer Reuben Krabbe will be joined by Karen Smith, the renowned art critic from the UK, and French radio and TV producer Olivier Chiabodo.
Submission requirements
➜ All submissions to the NEXT-IMAGE Awards must be created with HUAWEI phones.

➜ Each participant can upload a maximum of 30 works and can compose a photo, a group of photos, or videos.
Eligibility
Huawei NEXT-IMAGE Awards 2021 is open to anyone aged 18 or over.
Prize
➜ Grand prize winners (3 winners): 10,000 USD
➜ Best-in-Category winners (27 winners): 1,000 USD
➜ Runner-up winners (30 winners): Huawei Watch 3
➜ Student Focus Award Winners (10 winners): 1,000 USD and P50 smartphone
Entry fees

There is no entry fee to participate!
Tags
Official website