IDA International Design Awards 2021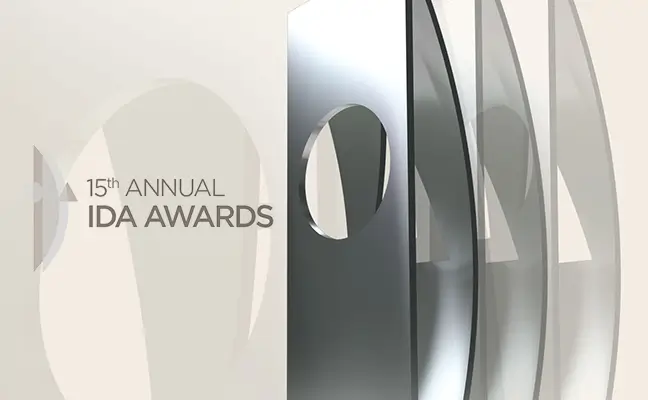 IDA International Design Awards 2021 now is over!
IDA International Design Awards 2021 has been recently opened for entries in its 15th year, inviting all architects and interior designers, product designers, graphic designers and fashion designers to submit they best works.
About Competition
IDA International Design Awards 2021, one of the most respected design awards, now is calling for entries!

The International Design Awards (IDA) exists to recognize, celebrate and promote exceptional design visionaries and discover emerging talent in Architecture, Interior, Product, Graphic and Fashion Design worldwide.

After all submission has been finalized IDA staff jury and a member of IDA jury will start the process of the official selection. This process is to select the qualified entries and prepare them for the jury voting. The jury votes on realized or conceptual entries, based on its originality, function, innovation and statics. The participants can receive a Gold, Silver or Bronze certificate.
Categories
➜ Architecture design
➜ Fashion design
➜ Interior design
➜ Product design
➜ Graphic design
Submission requirements
➜ You are required to submit up to 10 images for each design and the brief description of the design, limited to 600 characters.

➜ Entries can be submitted as completed, in-process, or conceptual works.

➜ For best results, make sure your images are a JPG or PNG file cropped to a 4:3 format, are at least 1000px wide, and no larger than 4MB.

➜ Projects or designs must have been completed no more than 5 years from the time of submission in order to be eligible.
Eligibility
Architects and interior designers, product designers, graphic designers and fashion designers are invited to submit their work for the IDA design competition.
Prize
The Winner of the Architect Design of the Year Award will receive the coveted IDA trophy and be highlighted on the main page of the IDA website and published in all our social media platforms throughout the coming year.

Along with all the sub-category winners, they will also receive a Winner Certificate, Winner Seal, and a personalised press release to use for promotional purposes. All the winning designs will also be featured in the Annual IDA Book of Design.

Our winners will receive extensive publicity all throughout the following year, showcasing their designs to a worldwide audience. They will be promoted on the IDA website in the Winners Gallery and in IDA Newsletters sent out to 100,000 design industry professionals and potential clients.
Entry fees
Entry fee is $250 for Professionals Entry and $80 for Students Entry. Additional categories (2 or more) will be charged at 50% in the same discipline. If you enter before Early Bird Deadline (May 30, 2021) you will get 10% discount.
Tags
Official website