International Compost Awareness Week (ICAW) 2022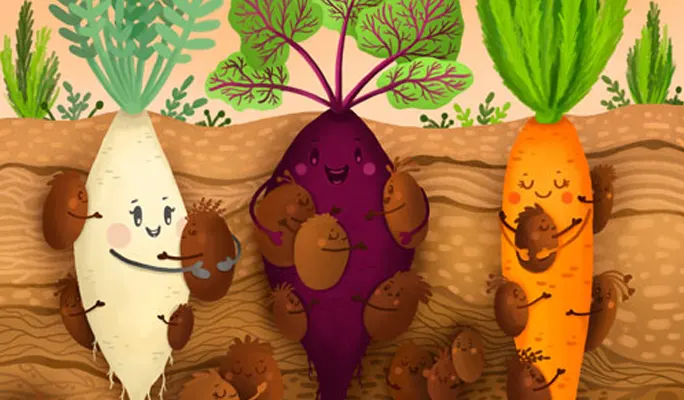 International Compost Awareness Week (ICAW) 2022 now is over!
The International Compost Awareness Week (ICAW) Committee invites you to get involved in ICAW 2022 international annual competition, looking for anyone, 9th grade (age 14) or older, interested in participating to submit they poster based on this year theme.
About Competition
International Compost Awareness Week (ICAW) is the largest and most comprehensive education initiative of the compost industry. It is celebrated nationwide and in other countries each year during the first full week of May.

The goal of ICAW each year is to work together to raise public awareness on why we all should be composting our organics recycling and using compost. The program includes poster and video contests in the fall and activities and events held during the week in May.

The theme for 2022 is Recipe for Regeneration: Compost. The theme is used for the Poster Contest, which encourages artists throughout the world to create a design sharing the importance of composting and compost use.

Entries are limited to 1 submission per artist.

Across the United States and around the world, composting advocates will be encouraging everyone to use compost and recycle their organics during ICAW, May 1 - 7, 2022. Those who believe in the "Compost Message" will be planning events in their community to promote the value of compost. All types of composting - from "do it yourself" composting in your backyard to large-scale community-wide composting - are promoted during the week.

The winning poster will be used to promote International Compost Awareness Week 2022 which will be held May 1 -7, 2022.
Categories
➜ Grades 9 to 12
➜ College students and adults
Submission requirements
➜ Art work is to be submitted in electronic format with a resolution of 300 dpi and in jpg format (poster winner will be requested to resubmit poster at a higher resolution for reproduction purposes). Poster should measure no larger than 12" wide X 18" and be vertical (portrait) in orientation.

➜ The poster must include the words International Compost Awareness Week May 1 -7, 2022 along with the poster theme: Recipe for Regeneration: Compost. Please make sure everything can be easily read from a distance. Do not add additional words to your poster.

➜ If you have a photograph as part of your poster, please confirm that either you took the photo or you have obtained legal rights to use the photo.
Eligibility
Open to anyone worldwide aged 14 years or older.
Prize
The overall winner will receive a 500 USD prize.
Entry fees

There is no entry fee to participate!
Tags
Official website