Koschatzky Art-Award 2021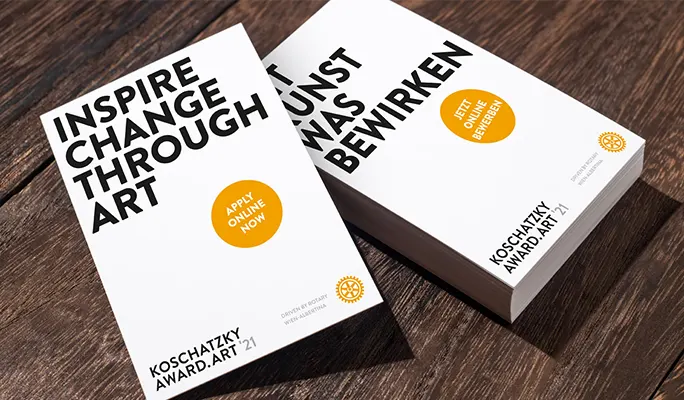 Koschatzky Art-Award 2021 now is over!
The Koschatzky Art-Award 2021, international annual competition organized by Rotary Club Wien-Albertina has been recently opened for entries accepting submissions of any work on paper with no limit to the creative bandwidth from all major artist worldwide.
About Competition
The Koschatzky Art-Award 2021 now is calling for entries and is open to any work on paper. Photography that has been subject to graphic or digital processing may also be submitted.

There is no theme and there are no limits to the creative bandwidth.

The maximum dimensions for entries are 100 x 140 cm without a frame and 110 x 150 cm with a frame, with a maximum depth (thickness) of 15 cm.

Selected artists will be invited to submit their works in the original to take a part in the final round. The jury will make its selection based on the original works and will nominate max. 70 artists whose work will be displayed in the exhibition.
Award ceremony (for invited guests only) is scheduled for 26 Mai 2021. In case of restrictions caused by the corona-pandemic, the preview and award cerermony event will be broadcasted via livestream and without any audience.
Eligibility
Open to all artists who are over the age of 18 and below the age of 35 on 1 May 2021 and who have their main residence in Europe.
Prize
➜ 1st prize: 6,000 EUR
➜ 2nd prize: 4,000 EUR
➜ 3rd prize: 2,500 EUR
Entry fees

There is no entry fee to participate!
Tags
Official website