L A M P International Lighting Design Competition 2021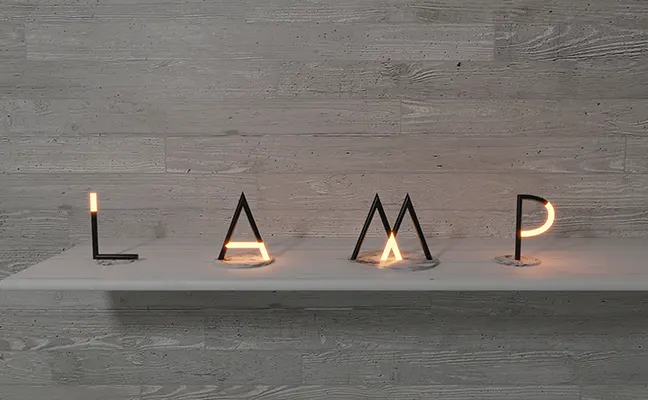 L A M P International Lighting Design Competition 2021 now is over!
The L A M P in partnership with Design Milk recently has announced a 7th edition of its L A M P International Lightning Design Competition 2021, with aim to discover and promote emerging talent in lighting design.
About Competition
L A M P, a small organization that devotes itself to promoting and connecting emerging talents to new markets in lighting design in partnership with Design Milk, is sending out a call for entries to designers worldwide.

Open to three categories: Manufactured, Professional and Student.

➜ Manufactured - Entry must be a produced, functioning light fixture, or prototype, currently being manufactured or with a contract in place by the competition deadline.

➜ Professional - Entry can be a design, sketch, rendering or prototype. Entry is not mass produced. Small batch custom designs are eligible.

➜ Student - Entrants must be enrolled in a post-secondary design program, or other artistically inclined program, during 2021.

Submitting provides opportunities to be picked up for exclusive manufacturing and possible distribution through the Design Milk store.
Evaluation Criteria
➜ Function: Practicality of design's intended use.
➜ Creativity: Uniqueness and innovation of design concept.
➜ Social and Environmental Responsibility: Extra consideration for use of recycled materials or materials with minimal environmental impact.
Eligibility
This competition is open to all worldwide.
Prize
Participation in L A M P as a finalist affords you the following benefits:

➜ Winners of each Category will receive a custom made L A M P trophy.
➜ Online feature on the L A M P website for the duration of one year following finalist announcement.
➜ As a finalist your design will be promoted through the newsletters and social media.
➜ Opportunity to be featured through our exclusive partner, Design Milk across their various media channels. Design Milk's audience has over 500k+ readers monthly and more than 8 million social media followers.
Entry fees
➜ MANUFACTURED: $150 Additional entries $112.50
➜ PROFESSIONAL: $100 Additional entries $70
➜ STUDENT: $50 Additional entries $25
Tags
Official website