LIV Hospitality Design Awards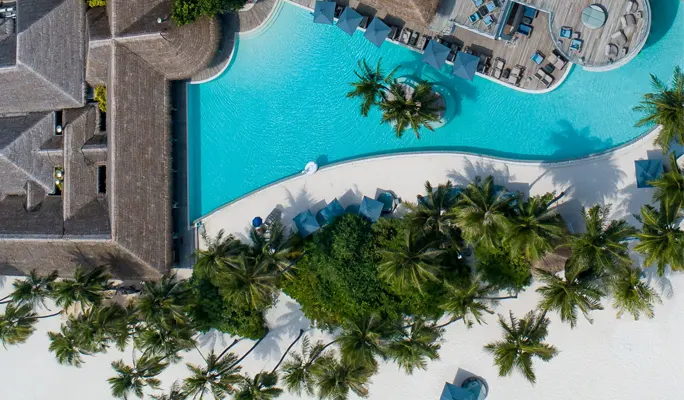 LIV Hospitality Design Awards now is over!
The LIV Hospitality Design Awards, international competition recently organised by Farmani Group globally recognized excellence in Hospitality Architecture, Interior Design, and Guest Experiences.
About Competition
Recently organized by Farmani Group, LIV Hospitality Design Awards is looking at Architecture, Interior Design and Guest Experience, at professional works, and Future Talents.

The mission of LIV Hospitality Design Awards is to celebrate quality Architectural ventures and Interior Design diversity, that shape Hospitality worldwide.

With 40 categories in LIVING and 24 categories in the EATING section represented, LIV is one of the most comprehensive design competitions dedicated to Hospitality Design uniting creativity, innovation, and guest experience.
Categories
➜ Living Space: Hotel – Economy, Hotel – Boutique, Hotel – Midscale & Lifestyle, Hotel – Luxury, Resort – Economy, Resort – Boutique, Resort – Midscale & Lifestyle, Resort – Luxury, Cruise ship & Yacht, Lodge, Bed & Breakfast, Hostel, Guesthouse, Wellness ( SPA, Yoga, Retreat), Residence, Private House, Private Apartment, Villa, Mansion, Castle, Palace, Condominium, Co-Living Space, Tiny House, Social Housing, Short-term Rental, Campers & Vans, Others, Eco friendly, Historic & Heritage, Renovation, Brand New, Beach Destination, Mountain Destination, City Destination

➜ Eating Space: Restaurant – Casual, Restaurant – Theme, Restaurant – Fine Dining, Restaurant – Brasserie, Private Kitchen, Bar & Pub, Bar Lounge, Cocktail Bar, Nightclub, Private Club, Food Court, Food Truck, Pop up Bar & Restaurant, Event Space, Eco friendly, Historic & Heritage, Renovation, Brand New
Submission requirements
➜ all projects are accepted, without any realization time limits. However, entries in the "Brand New" category must be in business for not more than 3 years.

➜ the entry description is one of the most essential parts of your submission, so make your description engaging and interesting; keep it succinct, but still, give as much information as possible; share the original idea for the design, the creative trigger, how it contributes to society or local communities, etc.

➜ the project description and other information should be written in English.

➜ you can upload up to 10 images with each entry. Select some images that give an overall view of the Architecture/Design, and others which are close-up shots. Please keep in mind that in case you have a winning submission, the cover image (the first image you upload) will be displayed on the website Winners Gallery and in the Annual LIV Book, so it should be the image that best represents your entry overall.

➜ don't forget you can also upload a PDF file with any additional project details, 3D drawings, product specifications, business plans, or any other information.

➜ for projects that are not yet in Business is recommended to provide specification, site details…etc.
Evaluation Criteria
The jury will be specifically looking for new concepts, innovations, sustainability, impacts, designs, shapes, and stories.
Eligibility
The LIV Hospitality Design Awards competition is open to anyone aged 18+ residing anywhere in the world, ither professionals or students.
Prize
Selected by an esteemed jury of architects, designers, hoteliers, developers, and leaders in interior design and architectural fields, eight winning titles are granted to professionals and students per year for The Best of International Hospitality Design, Architecture, and Guest Experience.

The Architectural Design of the Year and Interior Design of the Year are aesthetically impressive projects and show evidence that their unique design contributes to the guest experience.

The Emerging Architect of the Year or Emerging Interior Designer of the Year are awarded to the student and young designers who has demonstrated devotion and excels in hospitality design.

The Hospitality Design Awards Grand Winners will receive the LIV trophy, certificates, and winners seal as well as being featured in the yearly LIV book, including a presentation of the winning projects and winners interviews.

Additionally, the winning projects will be promoted in the newsletter to 120,000 design professionals, media, and potential clients worldwide; they will also have a profile in the online LIV Architecture and Interior Design directory, making it easier for clients to contact your company.
Entry fees
Professional entry cost $220 (additional entry $180) and student entry cost $70 (additional entry $50). Same entry in additional categories at a 50% discount.
Tags
Official website