London International Creative Competition 2021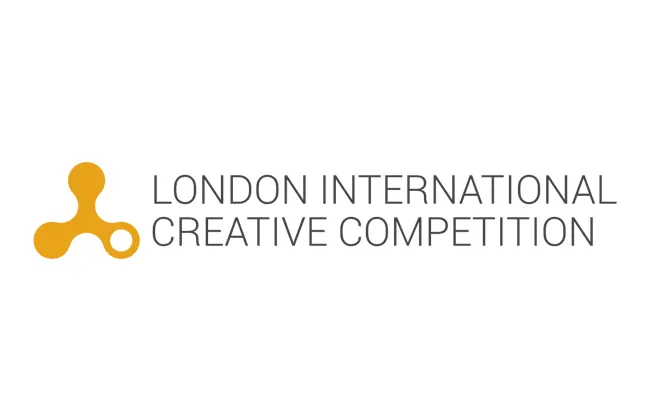 London International Creative Competition 2021 now is over!
The London International Creative Competition 2021, organised by Farmani Group, that recognize and reward the world's most fresh and progressive creative talents, has been recently opened for entries welcoming submissions from every corner of the globe.
About Competition
The London International Creative Competition (LICC) is thrilled to be launching its 2021 edition to find the most visionary minds in six disciplines: Art, Architecture, Photography and Videography, Product, Graphic and Interior Design.

Since starting out in 2006, the London International Creative Competition has been recognizing and rewarding the world's most fresh and progressive creative talents. Our artists and designers are connected not by conventions, but by qualities. They work across a diverse range of formats, genres and industries, creating stunning and essential works of art in their respective fields. We're not looking for anything done by-the-book. We're looking for work that is as visual as it is vital. The esteemed jury panel is comprised of internationally renown creatives, curators, gallery owners, writers and art luminaries - their main goal is to select the best out-of-the-box concepts and to honor them.
Categories
➜ BUILD (Architecture)
➜ CREATE (Art)
➜ ILLUSTRATE (Graphic)
➜ DECORATE (Interior)
➜ SHOOT (Photo/Video)
➜ USE (Product)


Submission requirements
➜ You can include up to 8 images with each project/entry.

➜ For best results, make sure your images are a jpg/png at least 1000px wide on longest side, and no larger than 4MB. The first image you upload will the the "display" image for your project, so make sure it's your strongest image.

➜ If your work is online (video, web, etc), you can include the URL link to your work. Video files should be on Youtube or Vimeo.

➜ Some designs (ie: Architecture, Interior, Product) may have more detailed design plans. You can upload one PDF document containing further details and plans if you wish, in addition to the 10 images.

➜ Project description, credits and other information should be written in English.


Eligibility
Talented creatives, designers, photographers, architects and artists around the world are invited to enter the award.
Prize
The "Best in Category" Professional and Non-Professional winners will receive a cash prize of $1,000 and $500, respectively, along with the LICC trophy. The winners and their designs will be announced across the globe, receiving high-profile media exposure and gaining respect among industry professionals.
Entry fees
Entry fee starts from $60 for Professional Entry and $30 for Students Entry but very depend of the category you submit you work.
If you submit your entry before Early Bird Deadline (July 31, 2021) you will receive 10% of discount and if you submit before Extended Early Bird Deadline (August 31, 2021) you will receive 5% of discount.
Tags
Official website