News Photo Awards 2020 - Overcoming COVID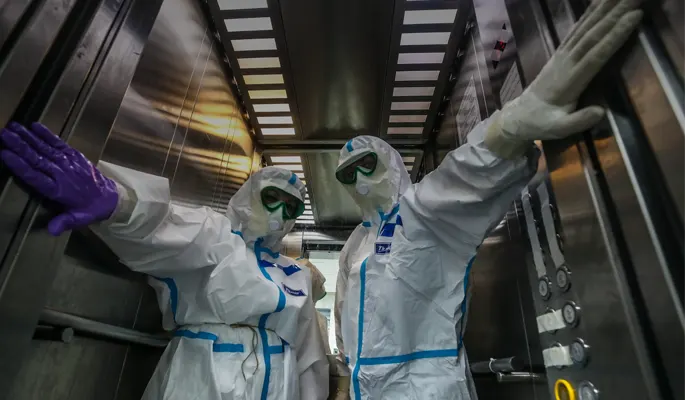 News Photo Awards 2020 - Overcoming COVID now is over!
TASS News Agency recently has announced its new international photography contest dedicated to overcoming the COVID-19 coronavirus pandemic inviting anyone worldwide to participate with the best shots.
About Competition
News Photo Awards 2020 - Overcoming COVID is the new international photoraphy contest recently organised by TASS News Agency, dedicated to overcoming the COVID-19 coronavirus pandemic.

Overcoming COVID in 2020 has become a challenge for billions of people all across the globe regardless of their occupation or social status. The pandemic has affected all areas of our lives, becoming a series of trials and tribulations for many professionals, including photographers.

Far behind hospital front lines and on deserted city streets, photojournalists have been striving to capture the most vital moments of the global fight against coronavirus. Their work is as essential as that of other professionals, who have to battle a pandemic of this magnitude. Thanks to their images, they have frozen in time how our lives have dramatically changed over a short period. The contest is devoted to the coronavirus pandemic that broke out in 2020 and aims to laud the significance of the work of photojournalists who demonstrated professional heroism during the COVID-19 outbreak.

Not only does this contest seek to preserve such a unique moment in world history, but it is devoted to those who witnessed these unparalleled, poignant, and at times heartbreaking episodes impacting people's lives.
Categories
➜ Single Photo
➜ Photo Series category
Submission requirements
➜ Any snapshots that are somehow related to the COVID-19 pandemic can be submitted.

➜ Each contestant can submit no more than 3 snapshots for the "Single Photo" category, and no more than 12 images for the "Photo Series" category.

➜ The photos submitted have had to been taken between December 2019 and the date for submitting the photos to participate in the contest.

➜ Only original (source) images taken using a camera with minimum exposure compensation, color correction, and cropping are permitted.

➜ Photos in JPEG format with high quality of compression (not more than 5 MB).
The winners will be announced on 11th March 2021.
Eligibility
Any professional news photographers are eligible. Professional news photographers who create snapshots that are posted in any publications officially registered as mass media.
Prize
Jury members will select the best snapshot from all those submitted and that one will be awarded the Grand Prize. The winners of the "Single Photo" and "Photo Series" categories will get $3,000 each. The Grand Prize winner will get $10,000.
Entry fees

There is no entry fee to participate!
Tags
Official website