News Photo Awards: A Changing World 2021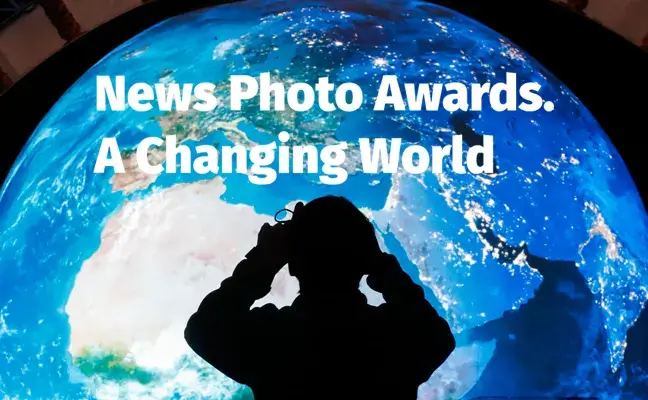 News Photo Awards: A Changing World 2021 now is over!
TASS News Agency recently has announced for the sendon time its News Photo Awards, international photography contest this time titled 'A Changing World 2021' inviting photographers to show how they see today's transformed Post-COVID world of ours.
About Competition
The News Photo Awards is an international competition for professional news photographers, which is being held by the TASS Russian News Agency for the second time.

In 2020, the topic of this contest was dedicated to weathering the coronavirus pandemic, under the title of Overcoming COVID. This year, organizer invites press photographers to show how they see today's transformed Post-COVID world of ours.

With the planetwide lockdown now mostly over, the globe is still evolving so swiftly and unpredictably that sometimes people simply can't comprehend or adapt to the events that are unfolding. This goes for not only the pandemic, but also for politics, economics, society, culture and many other spheres that are rapidly shifting and just as rapidly transforming the daily lives of billions worldwide.

Thanks to the endeavors of photojournalists all over the world, we can see all these global metamorphoses that emerged during the COVID-19 pandemic. Those working on the 'frontlines' were the first to pinpoint and forever capture the most interesting things.

Photographers caught key moments for the entire globe, with many of them later becoming a crucial feature of world history, by freezing these moments in time for future generations. It is these stories captured by professionals that will convey to us and show us what this changed world looks like in 2021. All photos taken between January 2021 and the date of submission may be used in this Photo Contest.

The winners of the competition will be nominated in 4 categories:

➜ News
➜ People & Lifestyle
➜ Нealthcare
➜ Environment
Submission requirements
All photos shall comply with the following requirements:

➜ Photos in JPEG format with high quality of compression (but not more than 5 MB).
➜ Photos are to be uploaded in their original size. The Participant must not scale the photo or otherwise change its resolution.
➜ ICC profile is to be embedded in the photo.
➜ Only images with a single exposure and in One (1) frame may be accepted.
➜ Only original camera images are allowed to participate in the Photo Contest.
➜ Minimum adjustment of exposure and color and cropping are allowed.

Each contestant can submit no more than 3 snapshots for the "Single Photo" category, and no more than 12 images for the "Photo Series" category.
The results of the contest will be announced in March 2022.
Eligibility
Any professional news photographers are eligible. Professional news photographers who create snapshots that are posted in any publications officially registered as mass media.
Prize
The winners of the "Single Photo" and "Photo Series" categories will get $3,000 each. The Grand Prize winner will get $10,000.
Entry fees

There is no entry fee to participate!
Tags
Official website