Pure Talents Contest 2022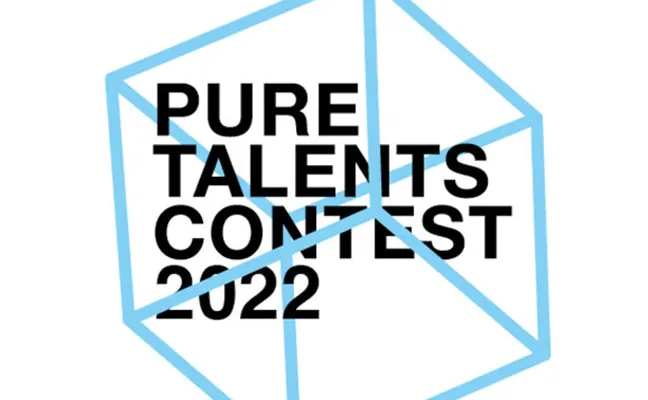 Pure Talents Contest 2022 now is over!
The Pure Talents Contest 2022, organised by Koelnmesse and hosted by imm cologne, one of the best known international design contest for young designers and the starting point for many of the chosen participants is currently accepting entries in its 19th edition.
About Competition
Pure Talents Contest organized by Koelnmesse and hosted by imm cologne is one of the best known and most highly recognised international design competition conceived exclusively for up-and-coming designers.

In the past 18 years, a total of 502 products by 555 designers from all over the world have been presented at imm cologne as part of the contest exhibition. Many of these products have found their way into the collections of well-known manufacturers.

Design students and graduates can enter their designs for contemporary, sustainable objects for the home in the six categories:

➜ Furniture
➜ Home Accessories
➜ Lighting
➜ Floor Coverings, Wallpaper and Textiles
➜ Smart Home

The LivingKitchen Selection is open for the following product categories:

➜ Kitchen Concepts
➜ Concepts for Electrical Appliances
➜ Kitchen Accessories and Kitchen Utensils

Both individual and group works can be entered for the contest.

A jury of experts will nominate up to 20 current works by international design students and young designers.
Submission requirements
➜ The designs should be no more than one year old. Product entries are restricted to prototypes that are not yet in series production. At most, they may be in the preparation stage for series production. Products submitted may have already been on show at other exhibitions or have been featured in publications. Every participant may enter up to three products.

➜ The submitted product(s) should already exist as a 1:1 model for presentation in the exhibition. If this is not the case, the participant can produce a 1:1 model at his own expense until the time of the exhibition. Exclusively in the case of the kitchen appliances product category, entries may be submitted and exhibited in the form of design models and therefore do not need to be entered as working prototypes.
Evaluation Criteria
➜ Overall concept
➜ Originality of the design
➜ Conceptual and visionary quality
➜ Functionality/usability
➜ Quality of form and presentation / Sustainability
Eligibility
Design students and graduates who qualified no longer than three years ago can register for the Pure Talents Contest 2022.
Prize
The three winners and one Audience Prize will be invited by Koelnmesse to present their prototypes to the community of interior professionals at the international furniture and interiors fair imm cologne 2022 (17 January - 23 January) in an exhibition, a great opportunity to present yourself to a broad-based professional audience in an attractive and top-class context and make initial contacts with manufacturers and media representatives.

The exhibition costs and travel expenses will be covered by Koelnmesse.

The remaining 16 nominees will be presented on a "nominees wall" that forms part of the exhibition. All nominees and their designs will receive high-profile publicity via imm cologne's expanded digital platforms and the associated business and press networks.

The three winning designs - which, among other things, will receive prize money of €1,500, €1,000 and €500 and will be announced during the imm cologne trade fair, as will the audience prize of €500 prize money.
Entry fees

There is no entry fee to participate!
Tags
Official website