TCL Award 2021: Next Flexible Display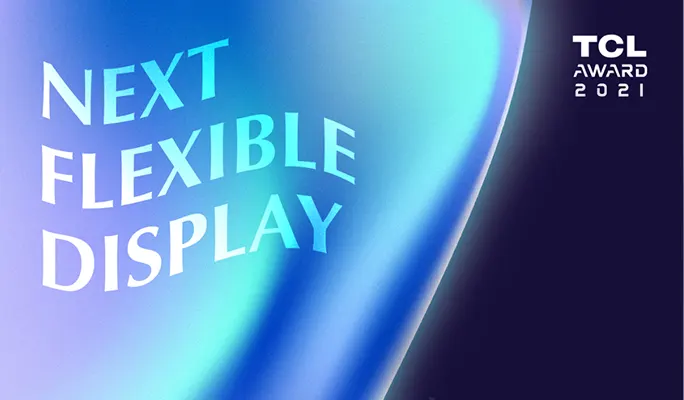 TCL Award 2021: Next Flexible Display now is over!
TCL Award 2021: Next Flexible Display has been recently opened for entries calling for design ideas of large flexible displays from undergraduate students, graduate students, and recent graduate from all over the world.
About Competition
Flexible display has unlimited possibilities in the future of the display industry. As a leading company among the many, TCL passionately flourishing the development of technology and aesthetics of flexible displays.

This competition is calling for design ideas of large flexible displays, 17-27 inches or 55-77 inches, product without limitation on TV, household appliances or commercial equipment. Proposals must distinguish the features, flexible/rollable, of product by explaining with the product and user scenarios design.

About Flexible Display

A flexible display (or rollable display) is an electronic visual display which is flexible in nature, as opposed to the traditional flat screen displays and curved display. Curved display is a tailor-made display panel that can be fitted on specified products without blending or foldable features. In recent years there has been a growing application of flexible display technology in mobile phones.
Submission requirements
Presentation Sheet
➜ The Presentation Sheet must be in PDF format (under 10MB per file, use of compression software is not allowed), and if required, fonts should be embedded or rasterised and checked that they can be opened correctly using Adobe Reader 9.
➜ PDF file is containing images, drawings , plans, layouts and descriptive text. The content should not be identical to the registration form.
➜ Photos and drawings must be at least 200dpi in resolution. Ensure that they can be clearly read and seen when printed.
➜ Entry title, entry description, overall drawing (rendering), or three-view drawing (front, plan, and lateral views) must be depicted on two A3 size (horizontal) sheets. Do not display any information that may identify the applicant.

Video
➜ Videos length should be 1 minute or less and explain your concept of product design and user scenarios
➜ Video must be published on a video platform like YouTube, Vimeo, Pan.Baidu or any other domain that is accessible in Hong Kong. It's is not possible to upload any video file on our server.
➜ All URLs must be online and accessible from February to March 2021.
Evaluation Criteria
➜ Novelty
➜ Feasibility
➜ Market Potential
➜ Presentation
Award ceremony will be held in June 2021.
Eligibility
Undergraduate students, graduate students, and recent graduate (within 3 years after graduation) from all over the world, regardless of major, can participate solo or as a team in our competition.
Prize
➜ Gold HKD 100,000
➜ Silver HKD 50,000
➜ Bronze HKD 10,000
Entry fees

There is no entry fee to participate!
Tags
Official website