The Derwent Art Prize 2021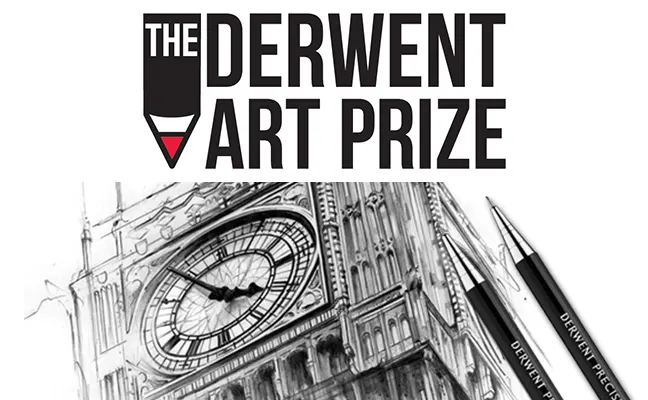 The Derwent Art Prize 2021 now is over!
Derwent, internationally renowned fine art brand, are proud to announce the 6th edition of its Derwent Art Prize, international competition, inviting all living British and International artists to participate.
About Competition
The Derwent Art Prize is now open for entries in its 6th edition! This competition aims to reward excellence by showcasing the very best 2D & 3D artworks created in pencil or coloured pencil as well as water soluble, pastel, graphite and charcoal by British and International artists.

This year's entries will be judged by a distinguished panel of selectors comprising of an artist, a critic and a curator.

The exhibition at Gallery@OXO in central London will be from 24 February – 6 March 2022.
Submission requirements
Artists are invited to submit up to 6 images, in digital format (jpg, max. 1MB file size). The submitted entry must be original, created in pencil (including water-soluble, pastel, graphite, charcoal or coloured pencils). The work must not exceed 182cms in its greatest dimension. There is no minimum size limit. The Competition is open to both 2D and 3D works. Any component part of the pencil can also be used in the creation of artworks. All entered work must have been completed within the last 3 years.
Eligibility
The Derwent Art Prize is open to artists over the age of 18 years old on 1st January 2022.
Prize
➜ 1st Prize: 4,000 GBP plus a year's supply of Derwent products
➜ 2nd Prize: 2,000 GBP
➜ Young Artist First Prize (for artists under 25 years): 4,000 GBP
➜ Young Artist Second Prize (for artists under 25 years): 2,000 GBP

➜ People's Choice Award: 500 GBP

The First and Second prize winners will receive a special box of Derwent Lightfast Pencils.
Entry fees
Entry fee is £15 for the first work and £5 for each additional work. Artists may only enter once, with a maximum of 6 images. Artists under 25 years of age will pay £5 per work.
Tags
Official website