URBAN CHAIR 2.0: Rethinking street furniture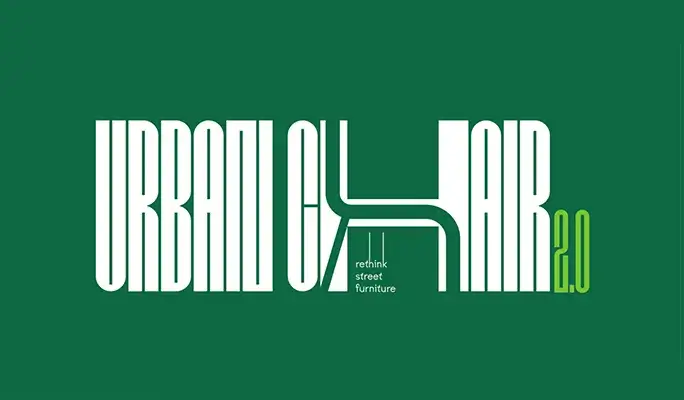 URBAN CHAIR 2.0: Rethinking street furniture now is over!
After the huge sucess of first year Archasm recently has announced second edition of its Urban Chair design competition inviting everyone in the world, individually or in a team to participate design an inovative Street Furniture.
About Competition
After the huge sucess of Urban Chair, Archasm are back with the second edition of Urban Chair design competition and want to offer a chance to the design community to come up with mind-bending new ideas for prototypical urban furniture.

Urban Chair is a design competition with the aim of developing innovative and interactive prototypes for seaters/benches/modules that can be placed in a park, street, plaza or any other kind of outdoor socio-urban zone. Urban furniture is the link between a public space and the people encapsulated within. Community seaters are the catalyst for public interaction as they create a setting for sitting, resting and other similar activities. They are responsible for drawing people together and starting the process of interaction and dialogue.

Public/Street furniture are like the art pieces on any cityscape canvas. They add weight to any street perspective. They play a very important role in shaping up cities.

Street Furniture is an important tool for creating a sense of identity and place making. Effective and quality furniture in a public setup creates an intrinsic relationship between people and urban-scape. Industrial zeitgeist and its mass production methods have eliminated the '"design" from the process of creating new furniture. Though it helped in creating a sense of continuity at a macro level, street furniture became obsolete, bleak and rigid.
It removed the innovative element from the language of furniture design and reduced it to its most basic function. Urban furniture of today is mostly utilitarian and uninspired. This combined with the social media revolution has failed to draw people outside and created a social vacuum in modern day public places. The competition invites designers to create dynamic furniture to be placed in zones of social and public exchange. The product should be more than just a sitting module and offer multiple ways for users to interact with it. It should become an important symbol for the zone and stimulate greater social interaction among the people.

There are no specific area/volumetric constraints and the intervention can be a single bench for a couple of users, cluster of individual seaters or a larger module that can accommodate multiple people (depending on the participant's narrative).
The furniture should be fun and interactive for people, allowing them a sense of customization of the space. It may also be able to a host other auxiliary activity like mild relaxation, resting, eating etc. The furniture should be considered as a piece of public art and have a sculptural value to it.

All factors that are conducive for an enhanced experience like comfort, ergonomics, durability, accessibility (disabled friendly) and visibility should be considered important while designing the module. The participants are free to choose their intervention area for placing the furniture but it should be necessarily in leisure, social zones (parks, plazas, sidewalks etc.)
Submission requirements
➜ Proposal to be presented on one landscape oriented A1 (841 x 594mm) sheet in Jpeg format, maxium file size 8MB.
➜ Proposal may be presented using any technique of your choice (sketches, diagrams, 3d visualizations, model photos, cad drawings, etc.).
➜ A word document(.Docx/.Doc) must be provided along with the proposal board that contains a brief overview of the project. The description should be short and not exceed more than 4-5 sentences.
Results will be announced on 28th February 2022.
Eligibility
The competition is open to everyone in the world (architects, students, engineers etc.). You can participate individually or in a team. A team can have a maximum of three members only.
Prize
Winning participants will receive prizes totaling INR 2,00,000 with the distribution as follows:

➜ 1st prize - INR 1,00,000 / Certificate
➜ 2nd prize - INR 60,000 / Certificate
➜ 3rd prize - INR 40,000 / Certificate
➜ 10 Honorable mentions

Winners and honorable mentions will be published on archasm's website and several international architecture magazines and websites partnered by organizer.
Entry fees
Standard registration: - 1st October2021 - 15th December 2021
➜ For International Participants: 60 EUR + Taxes (per team)
➜ For Indian Participants: 1800 + Taxes (per team)

Late registration: - 16th December 2021 – 14th January 2022
➜ For International Participants: 80 EUR + Taxes (per team)
➜ For Indian Participants: 2100 INR + Taxes (per team)

There is an group discounts apply for a minimum of 5 teams.
Tags
Official website