UX Design Awards 2021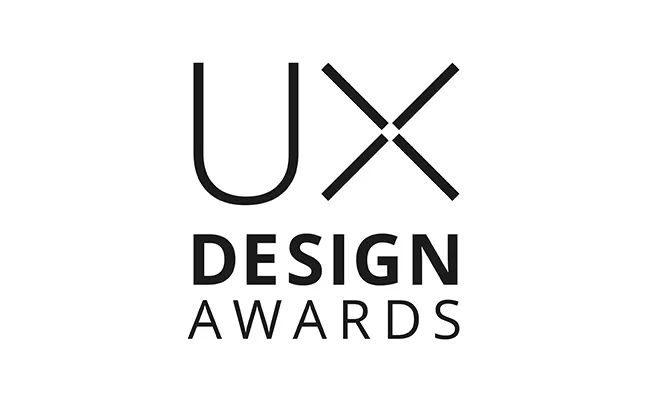 UX Design Awards 2021 now is over!
The UX Design Awards 2021, singular international annual competition organised by International Design Center Berlin (IDZ) has been recently opened for submission with a focus on user experience, a key added value for connected life and work.
About Competition
The 2021 UX Design Awards, a global competition with a specific focus on experience design, is now open for submissions!

The UX Design Awards focus on the positive impact of people-centric solutions, concepts and research.

Positive user experiences increase people's satisfaction, expand their possibilities and strengthen their trust in organizations, companies, systems, services and products.

Among all shortlisted Nominees the expert jury selects Award and Gold Award Winners in each competition category. In addition, the UX community and the public vote for a Public Choice Award.
Categories
➜ Product - market-ready or new products, services and environments

➜ Concept - product studies, service concepts, conceptual environments (development perspective: 2 – 5 years)

➜ Vision - foresight concepts, advanced design studies, research projects (development perspective: more than 10 years)

➜ New Talent - bachelor and master projects in the fields of experience design, interaction design, industrial and product design as well as service design


Submission requirements
➜ The market launch or the start of the development process must not date back more than 2 calendar years at the time of submission. Solutions from all application areas and industries are eligible to participate, for example:

Physical products – such as industrial, business and consumer products, spatial and virtual installations;

Digital applications and services – such as software, apps, tools and interfaces, MR applications, IoT and industrial IoT solutions, ICT and business solutions;

Applied and experimental applications of sensorics, AI and robotics technology, research projects, prototypes, product studies and foresight concepts;

Other electronic, digital and high-tech solutions.

Submissions must be self-explanatory and reflect the overall user experience. The application scenario should be presented from the user perspective and the extended context of a solution should be outlined. The jury must be able to understand the user experience of a submission.


Evaluation Criteria
➜ Relevance
➜ Empowerment
➜ Innovation
➜ User-centric design
➜ Category "UX Design Award | Vision"

Additional criterion: Responsibility, Sustainability and Integration

➜ Strengthening of social values and social cohesion
➜ Democratization of technologies, use of open systems
➜ Consideration of sustainable principles and resource saving
Eligibility
The UX Design Awards 2021 is open to companies, agencies, UX professionals and young designers worldwide.
Prize
Benefits for the winners and Nominees:

➜ Gain international recognition for your experience excellence.
➜ Strengthen the visibility of your organization in business and in the UX field.
➜ Earn credit and accolades for your R&D units, experience design teams and people.
➜ Enter a global UX leadership community, access knowledge on current trends and future developments.
➜ Connect with businesses, the design industry, research and upcoming UX talents.
➜ Create impactful PR moments and a global audience with virtual events and award ceremonies.
➜ The limited number of distinctions and awards emphasizes each winner's uniqueness.
Entry fees
Submission fee is € 320, instead for category New Talent is € 50
Tags
Official website