Voyage Travel Awards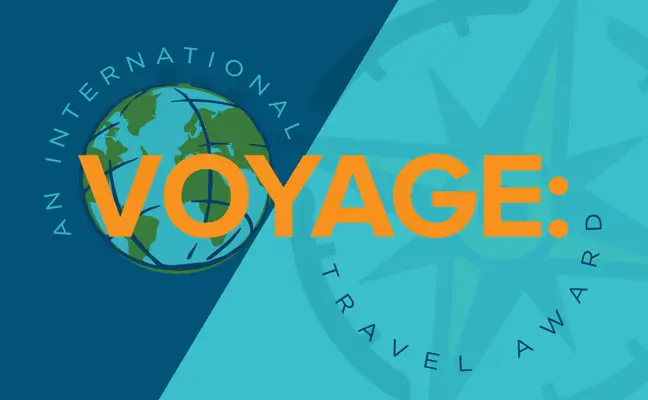 Voyage Travel Awards now is over!
Voyage Travel Awards, international photography competition has been recently opened for entries open to all worldwide with a mission to recognize, reward and promote talented creatives from around the world.
About Competition
Voyage Travel Award now is calling for entries inviting anyone worldwide to participate to has a chance to win cash prizes, recognition and more.

We are on a mission to recognize, reward and promote talented creatives from around the world. The Voyage Travel Awards has been created especially for those who love to travel, dream about travel and want to tell their unique creative stories related to travel. Yuo can enter your finest creative works relating to travel across the fields of photography, video, architecture and interior design.

Dozens of top industry experts in their respective fields will review each entry to determine the ultimate winners.
Categories
➜ Photography
➜ Video
➜ Architecture
➜ Interior Design
Submission requirements
➜ For Photography please prepare your image files according to the specifications below:
JPG only. (NO TIF, GIF, PNG, PDF files will be accepted.), 72 DPI, minimum 1,000 pixels on the shortest side, and the file should not exceed 4mb.

➜ For Video files must be .mov or .mp4 files; filmed in horizontal / landscape<7strong> mode (format 16:9) 1080

➜ For Interior Design and Architecture: make sure your images or a JPG or PNG file cropped to a 4:3 format are at least 1000px wide and no larger than 4mb.
Eligibility
The VTA competition is open to anyone aged 18+ residing anywhere in the world.
Prize
Each professional winner will receive $1000 and non professional/student will receive $500 plus a VTA Trophy.

VTA Grand Prize Winners and Shortlist Finalists (highest ranked submission within the categories of the four disciplines) will enjoy extensive publicity throughout the following year in addition to the following benefits:

➜ Winning work showcased on the main page of the website
➜ Your work promoted throughout our network of over 1 million followers, creatives and industry luminaries
➜ Winner's logo to be used online and on printed materials
➜ You will receive a printed published Voyage: International Travel Awards Book with your winning work
Entry fees
Entry fee depends of the category choose and starts from $35.00 USD for professional entry and $25.00 USD or Non-Professionals / Students entry.
Tags
Official website