Wildlife Artist Of The Year 2021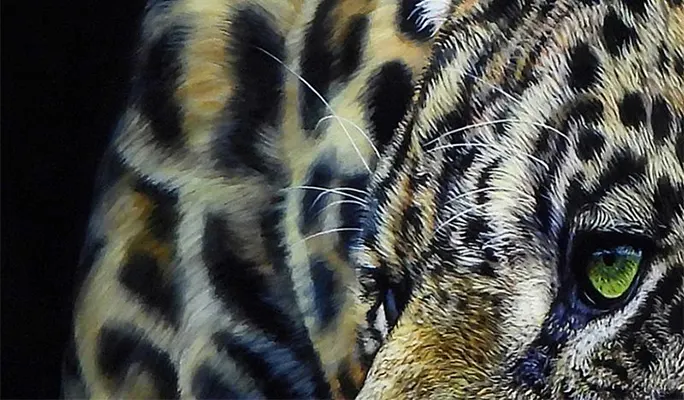 Wildlife Artist Of The Year 2021 now is over!
The Wildlife Artist Of The Year 2021, organised by David Shepherd Wildlife Foundation (DSWF) has been recently opened for entries and like every year welcomes entries from around the world in all artistic media.
About Competition
Wildlife Artist Of The Year 2021 is an internationally renowned competition for artist and exhibition often referred to as the 'Oscars of international wildlife art.'
Each year, the competition welcomes entries from hundreds of talented artists worldwide, in a celebration of outstanding wildlife art.

Mediums can include oil, acrylic, watercolour, pencil, mixed media, bronze, plaster, wire, collage with styles encompassing traditional, abstract, monochrome and many others – the choice is yours. Photography or digital artworks are not accepted in this competition.
Categories
➜ Animal Behaviour
➜ Earth's Wild Beauty
➜ Facing Extinction
➜ Human Impact (for artists between 16 and 22 years of age)
➜ Into the Blue
➜ Urban Wildlife
➜ Wings

Submission requirements
➜ All entries need to be an original work of art completed by you, the artist. The artist must be the sole author and owner of the copyright of all artworks entered.

➜ Entries must feature work completed by you within the last five years. Works completed before 15 February 2016 cannot be entered.

➜ All entered artworks need to be available for sale.

➜ All artworks submitted should not have been entered into any previous Wildlife Artist of the Year competitions. ➜ There is no maximum number of entries.
Evaluation Criteria
The judges are looking for not only beautifully executed artworks but also imaginative interpretation, moving away from the purely photographic to interesting compositions with great characterization, showing imagination, originality and genuine creativity. As well as showing an understanding of the subject, they are looking for a genuine love of your medium. You can of course get your inspiration from a photograph or drawing but be sure to make it your own interpretation of that image.
Once the judging has taken place, the shortlisted artworks will be displayed online from 25 May 2021 for the duration of a month in the Wildlife Artist of the Year 2021 virtual exhibition.
Eligibility
Wildlife Artist of the Year 2021 is open to both professional and amateur artists aged 17 or over, using any technique, medium or style excluding photography and digitally produced artwork. The Human Impact Category is only available to young artists between the ages of 16 to 22.
Prize
➜ First prize: 10,000 GBP (approx. 12,735 USD)
➜ Second prize: 1,000 GBP
➜ 7 category winners: 500 GBP each
➜ People's Choice Award: 500 GBP Great Art vouchers
➜ The Elizabeth Hosking Prize for Watercolour: 500 GBP

Shortlisted entries are invited to exhibit and sell their artworks as part of their annual Wildlife Artist of the Year 2021 exhibition.
Entry fees
Entry fee is £25 per an artwork for the first two entries, thereafter it is £15 per entry. Human Impact entrants pay £15 per entry.
Tags
Official website