Wildlife Photographer Of The Year 2022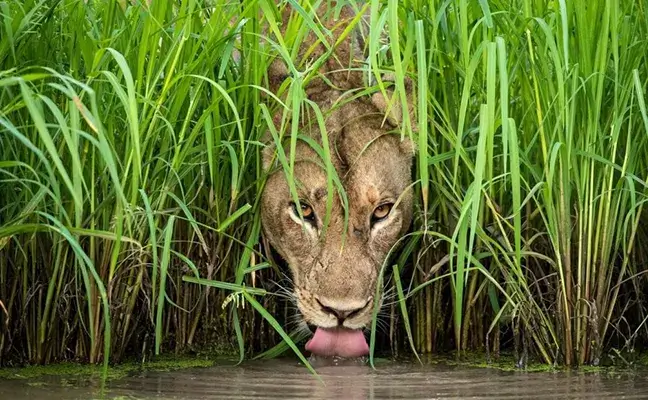 Wildlife Photographer Of The Year 2022 now is over!
Wildlife Photographer Of The Year 2022, annual photo competition recently organized by Natural History Museum every year calls all photographers, professional or amateur worldwide to put nature in the frame and to see work that raises awareness of the beauty and fragility of the natural world.
About Competition
Wildlife Photographer Of The Year 2022, organised by Natural History Museum, is now open for entries calling on photographers worldwide to put nature in the frame, helping to promote sustainability and the conservation of wildlife. It recognises, rewards and celebrates the work of both emerging talent and established professionals worldwide.

Wildlife Photographer of the Year harnesses the power of photography to promote the discovery, understanding, and responsible enjoyment of the natural world. An image can alter the way we see, think and feel. Whether captured in the most remote wilderness or taken in the intimacy of your own backyard, a truly great image of Nature can change our worldview.

The Adult Competition consists of 16 categories, while the Young Competition of 3 age group categories for photographers aged 17 and under.

Entrants are required to report on the natural world in a way that is both creative and honest. Images entered must not attempt to deceive the viewer or misrepresent the reality of nature. Entrants must not do anything to injure or distress any animals or destroy their habitat in an attempt to secure an image.

You can enter the same image into more than one category. Black and white images can be entered into all categories.

Ownership of the copyright in all images submitted to the competition will remain with the copyright owner(s).
Submission requirements
➜ Submissions must be in digital format but the original entry does not need to have been taken on a digital camera. High quality scans of transparencies or negatives are also acceptable.

➜ Digital files must be submitted as JPEGs, saved at a high quality setting of at least 8 in Photoshop, Adobe RGB (1998), and at 1920 pixels along the longest dimension.

➜ You may submit a total of 25 photos into the competition.
Evaluation Criteria
The panel will be looking for photographic excellence, artistic merit, relevance to themes of biodiversity and sustainability, freshness of composition, technical proficiency, innovation, narrative form and ethical practice - so these should be reflected in all submissions.
Eligibility
This competiton is open to amateur and professional photographers worldwide.
Prize
The winner of the Adult Competition will receive 10,000 GBP , trophy and personalised certificate. The winner of the Young Competition will receive 1,000 GBP, trophy and personalised certificate.
Entry fees
Entry in the Young Competition is free. Entry in the Adult Competition is 30 GBP (35 GBP in the last week of the entry period).
Tags
Official website